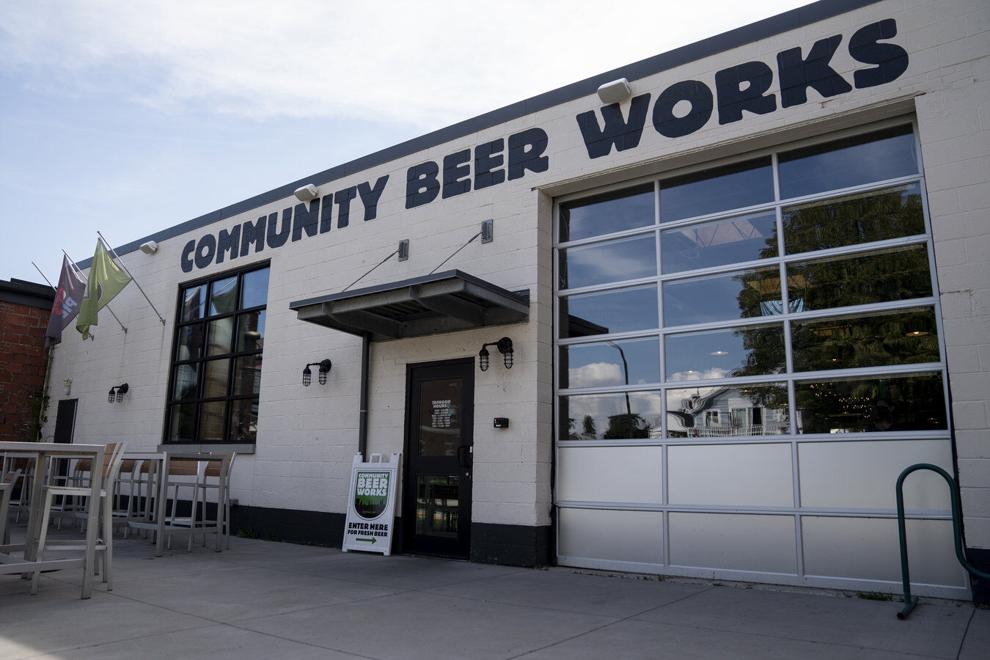 Community Beer Works at 'The Corner of Buffalo'
A decade into its mission of making craft beer a Buffalo staple, Community Beer Works is tapping into Elmwood Village energy with a new taproom and restaurant at the corner of Elmwood and Bidwell.
The 5,260-square-foot space will hopefully open before the end of the year, said Chris Smith, the company's co-founder.
Once construction is completed, uniting three spaces on the building will allow CBW to seat 120 people at what Smith calls "a proper third space for the intersection I consider The Corner of Buffalo."
In keeping with its community conversation commitments, the brewer has mailed a survey asking neighbors in the 14222 ZIP code what they'd like to see at the site. "We're also reaching out to respondents in surrounding blocks to create a focus group for the community space," Smith said. "We're stewards of a legacy at that corner – community first."
CBW Elmwood will offer all-day dining, 7 a.m. to 10 p.m, or later if crowds persist. In addition to dispensing CBW's scores of beers from 12 taps in a tasting room format, there will be coffee, a bakery menu, and a bistro menu with dishes like mussels and steak frites.
Community Beer Works' taproom at 520 7th St. will stay open until the new place is open, and perhaps thereafter, Smith said. Seventh Street will remain the brewing site, its spaces available for weddings and other special events.
Now, though, CBW is focused on listening, Smith said, planning to finish its plans once the neighbors have their say.
"There's literally hundreds of families who live around Bidwell Parkway, who've invested the majority of their lives there, in a centerplace of our city. We need to be stewards of that location, not just open up," Smith said. "If you're not in line with the community's values, you're not going to succeed."
REVIEWS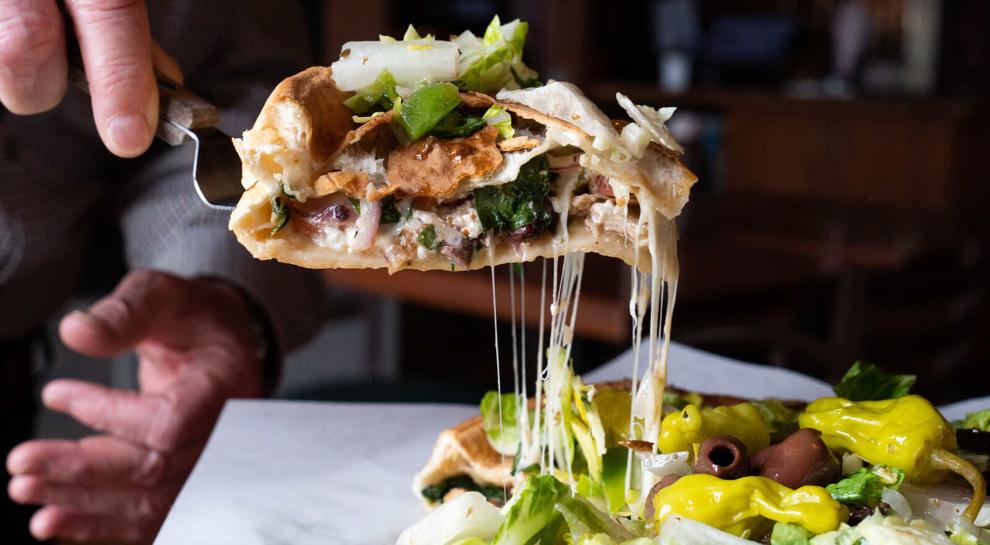 Pizza Plant Italian Pub: Fellow restaurateurs needled Dan and Bob Syracuse about the fast-food tackiness of the drive-through window on the south side of their Transit Road headquarters. During the pandemic, its handoff capabilities kept Pizza Plant fans in reach of Pods and the essential chicken souvlaki stuffed pizza. It also kept the restaurant's workers earning through uncertain months in the foodservice industry. Read more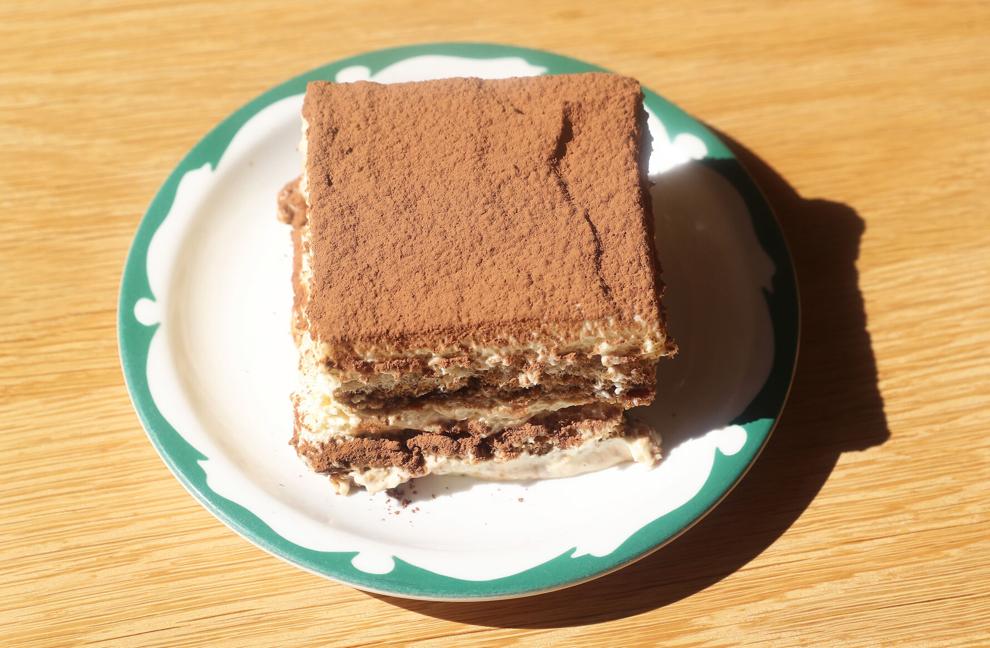 Next, DiTondo: Of all the countries whose food I've never had the fortune to experience in situ, Italy ranks top three, along with Vietnam and Turkey. Those born into its foodways, and those who still yearn for the real deal, are going gaga over dinner at DiTondo. Vegetables treated with reverence, fresh pastas and foccacias of the week, and airy parmigiana puffs are just the beginning. Make your reservations whilst ye may, for soothsayers augur prime summer patio tables overrun by a Roman legion. Read 2022 lunch review
OPENINGS & CLOSINGS
Scotch N Sirloin signals end: Scotch N Sirloin, the steak and salad bar bunker with a half-century of service at Maple Road and North Bailey Avenue, will close after dinner May 23.
Business never returned to sustainable levels after the pandemic, said Joseph Delaney, who runs the place with Kevin Hanlon. Delaney, who has worked in the building for 43 years, was at his desk this morning, taking calls from customers and well-wishers, awash in a mixture of sadness and relief.
Sadness for his staff, who he'll try to help find other work. Relief that he can see the end of struggling to make the numbers work in the place he and Hanlon started as bartenders in 1979.
Now, Delaney can go out and find out what the rest of the world has been up to, a kibitzer suggested.
Delaney laughed. "My gosh, yes. That's what my wife said, too." Read more
MORE RESTAURANT INTEL
Edible Book Festival: Eat your fill of creativity Saturday as part of the Edible Book Festival, where adventurous bakers bring their culinary arts to bear on celebrating a work of literature.
Marvel at the work, watch some letterpress printing demonstrations, and then the icing on the cake: You get to eat the art.
Start at host WNY Book Arts Center, 468 Washington St. Tickets are $5, 5 and under free, for the 11 a.m. to 2 p.m. event.
The center will host the youth and family entries. Adult class entries are around the corner at Five Points Framing, 36 Broadway, with more at Fitz Books & Waffles, 433 Ellicott St. Read more
THE CRITIC COOKS
The first reward for surviving another ice age is rhubarb.
Celebrate its arrival by lopping the first blushing stalks getting your Vitamin C.
Do you have the time and energy to make pie?
Me neither. I'd spend the first take on a rhubarb shake.
Here, lassi. Indians enjoy lassis, yogurt shakes, often offered in mango. Why not rhubarb?
Put two cups chopped rhubarb in a pot with five or six tablespoons of sugar or honey and two tablespoons of water. Simmer, stirring, until it melts.
Put a cup of whole milk Greek yogurt, or other dairy, in a blender. Add a couple big spoonfuls of rhubarb compote, a handful of ice cubes, and possibly fizzy water.
Whir. Pour. Ponder. Adjust compote-yogurt-waters ratio to your own taste. Try again.
Sip the promise of spring.
Send restaurant tips, heartfelt recipes and questions to agalarneau@buffnews.com or One News Plaza, P.O. Box 100, Buffalo, NY 14240.


Read More: CBW sets next stage at Bidwell and Elmwood: [BN] Food & Drink newsletter, May 3, 2023