In the realm of culinary excellence, the greatest chefs often find themselves indebted to the influences of their mothers. These matriarchs, with their age-old recipes and profound love for cooking, have shaped palates and careers
We ask some of India's most talented chefs to tell us about how their mother's cooking influenced their culinary styles.
Urmil Kapoor: Sanjeev Kapoor's mother
During the 90s, Sunday mornings in India were defined by mothers tuning into Zee TV, eagerly jotting down notes alongside the beloved celebrity chef, Sanjeev Kapoor. He transformed the culinary scene at a time when cooking wasn't considered a popular profession for men in the country. Khana Khazana became the longest-running show of its kind in Asia, broadcast in 120 countries, and established Kapoor as a household name. 
Sanjeev's unique cooking style, coupled with his charismatic on-screen presence and infectious smile, ushered in a new era of cooking shows in India. But at the heart of it all, is his mother's cooking and constant encouragement, he says.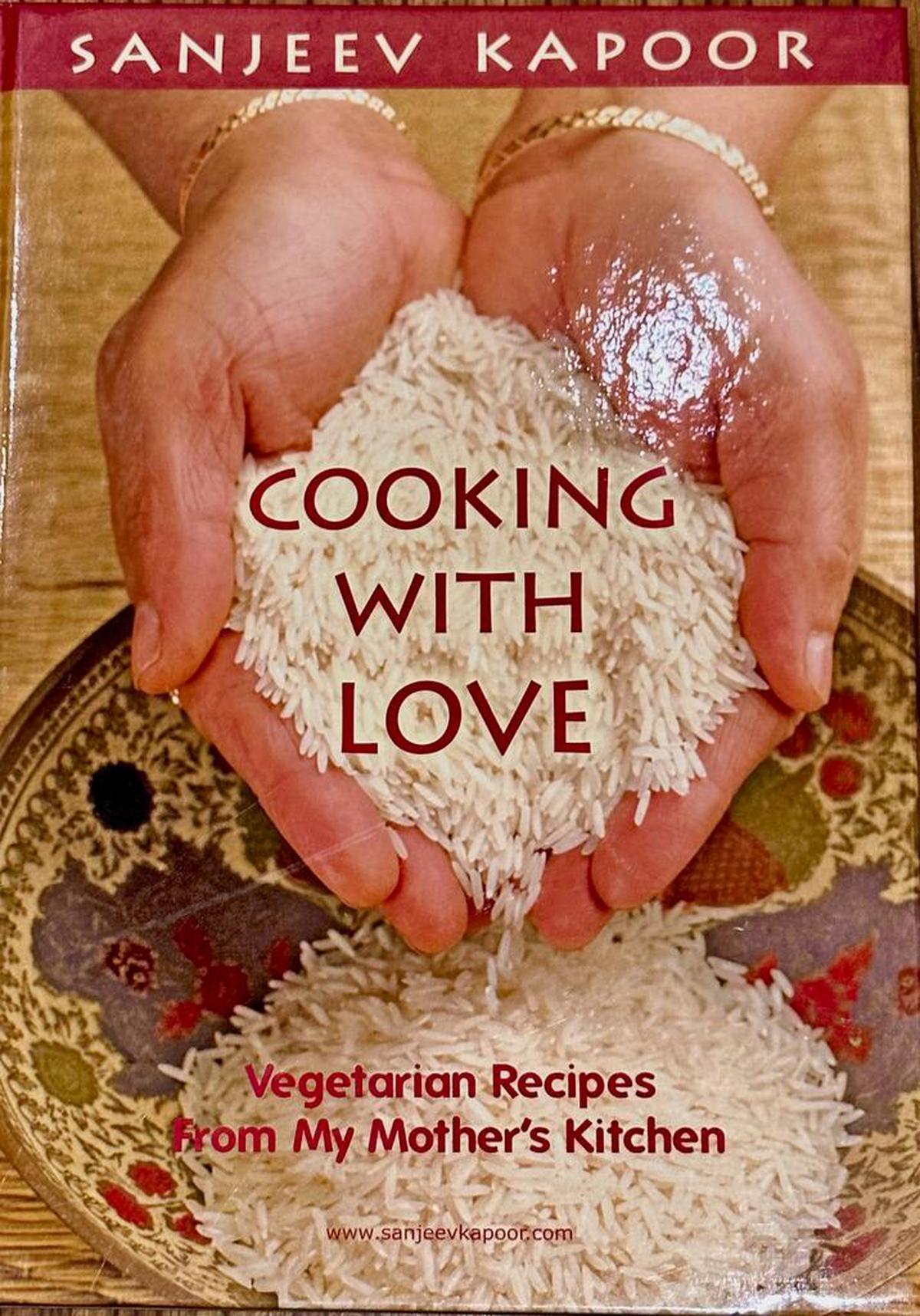 Even today, it is his mother Urmil Kapoor, 82, that seeks validation from. "Just a couple of hours ago I asked my mom, if she liked the turai subzi (ridge gourd curry) I made her for lunch," he says.
Hailing from Gujranwala, Pakistan, Urmil's migration to India during the Partition brought with it a treasure trove of culinary heritage. "Her cooking has an extraordinary simplicity and ease…It's just something no restaurant can recreate,"
He understood this early on when he decided to write a cookbook, Cooking With Love, based on recipes from his vegetarian mother's kitchen. "When we were working on her recipes in the test kitchen, we took pains to match her curry's taste as close as possible, it took multiple runs," Sanjeev explains.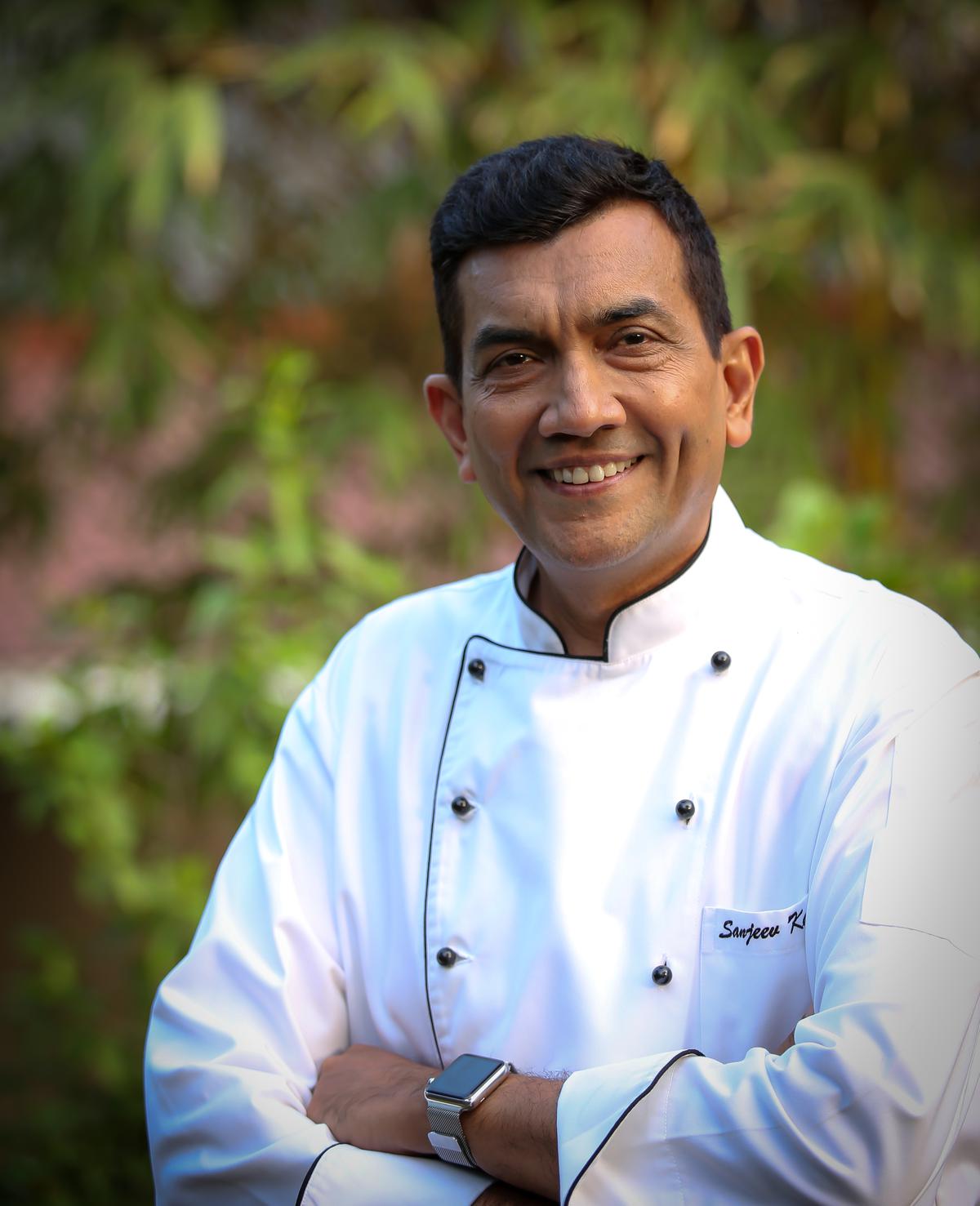 Urmil played an integral role in guiding Sanjeev towards an appreciation for home-cooked, nutritious meals. His cooking shows reflect this philosophy, often providing recipes that can be easily prepared at home.
When asked about his favourite food, he fondly replies, "My mom's pressure-cooked vegetables." Despite its simplicity—a mix of salt, jeera, red chilli powder, and vegetables—this dish is so delicious that friends and family always request it, he says.
Having dined at some of the world's best restaurants and hosted by Michelin-star chefs, the only food he finds comfort in still is his mom's food. "No chef can beat that," he says.
Teja Lahori Sadhu: Prateek Sadhu's mother
Chef Prateek Sadhu's journey from being a refugee in his own country to becoming one of India's most innovative chefs began with his mother's cooking. Teja Lahori Sadhu, 67, inspired Prateek to embrace his Kashmiri roots and showcase the beauty of the cuisine.
Growing up in Delhi, Prateek and his sister would often ask their mother why they were eating dried vegetables from Kashmir instead of the fresh produce available in the local markets, Teja would always respond, "Because this is who we are."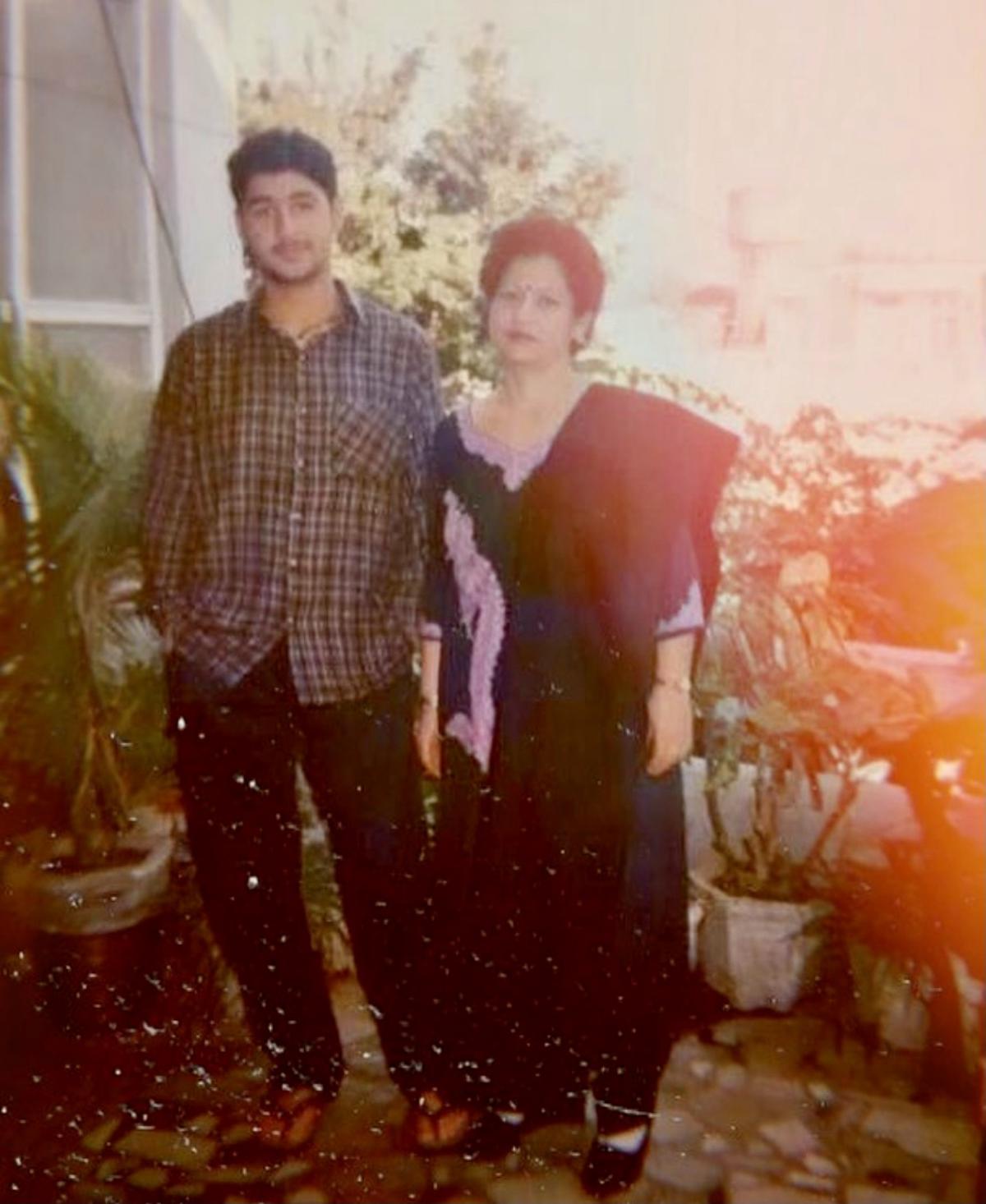 Prateek was born in Baramulla, an hour northwest of Srinagar, in 1986. His family are Kashmiri Pandits; they had to leave Srinagar in 1990, as part of an exodus of an estimated 4,00,000 Kashmiri Pandits.
Prateek recalls, "My mom and her food were my only solace." Her dedication to preserving Kashmiri cuisine deeply influenced him. Despite the challenges of sourcing the right ingredients and cooking in unfamiliar kitchens, Teja continued to prepare Kashmiri food for her family every day. "Around the dinner table with Kashmiri food, she would narrate stories of our ancestors… that stuck with me," he says.
As Prateek pursued his culinary education, Teja encouraged him to stay true to his roots. While interning at Noma in Copenhagen, Prateek was inspired by the restaurant's focus on Nordic ingredients and cuisine and he resolved to do the same for his native Kashmir.
The former executive chef of the ingredient-driven restaurant, Masque in Mumbai collaborated with his mother for two nights, using Kashmiri ingredients. "It was the best collaboration of my life," Prateek says. "Seeing her eyes beam with pride at the end of those two dinners is probably one of the most memorable moments of my career."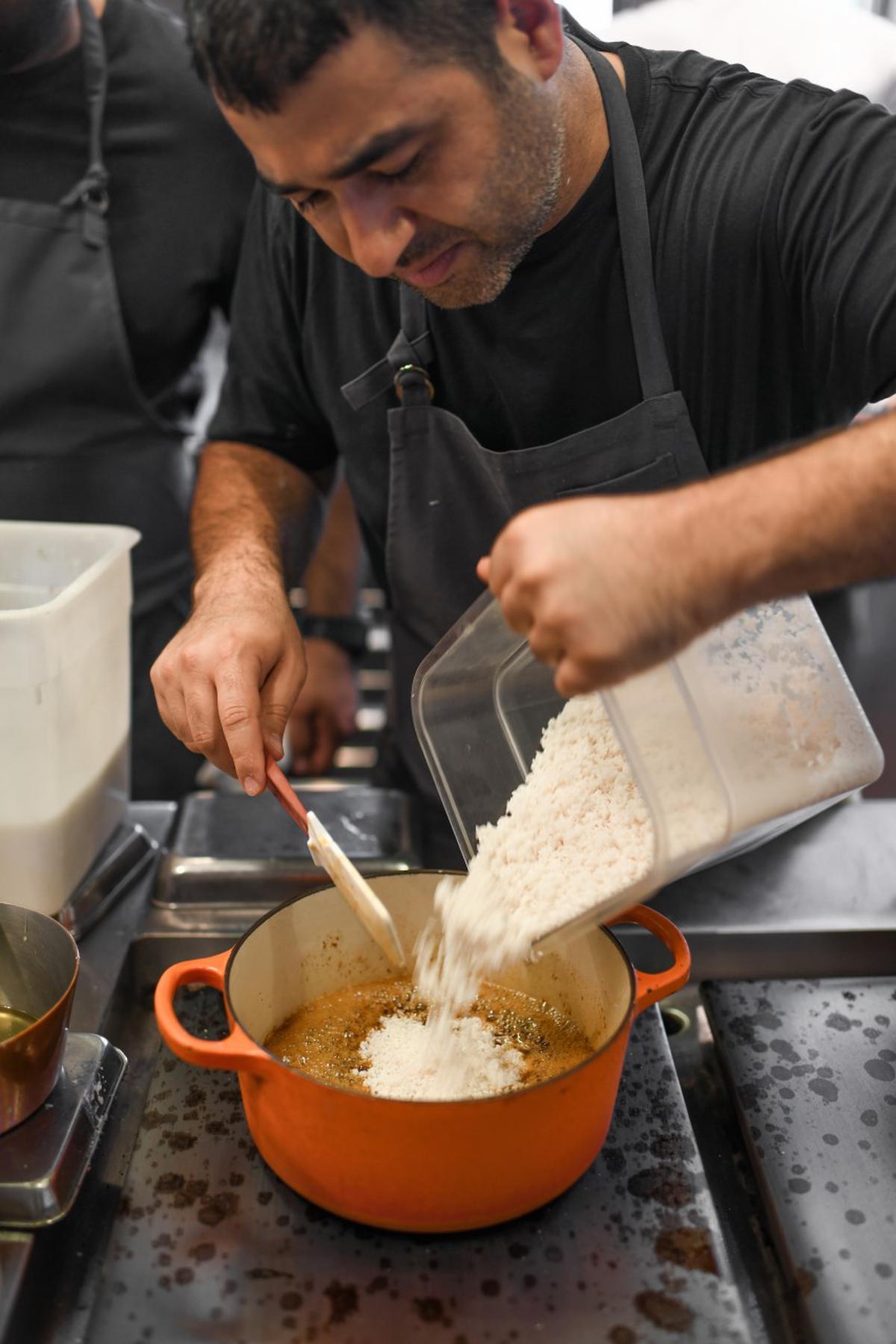 Today, Prateek is among India's best experimental chefs, propelling Masque to be recognised among Asia's 50 best restaurants in 2023. No longer at Masque, the chef now travels, researching ingredients and recipes. Prateek says, "It's time to move on. Who knows, maybe my next restaurant will be in Kashmir."
His accomplishments are not only a result of his skills and hard work but also a heartfelt homage to his mother's profound influence and lasting legacy.
Prabha Ratnani: Chef Vicky Ratnani's mother
Celebrity chef Vicky Ratnani holds his mother's culinary legacy close to his heart. Her story of migration from Pakistan after the Partition and her journey of acceptance and exploration through food continue to inspire him. As Mother's Day approaches, he reminisces about his cherished memories, of the lessons learned and his mother's irresistible Sindhi kadhi.
"My mom, from a vegetarian Sindhi Punjabi family, ventured into non-vegetarian cooking after marrying my father," shares the Mumbai-based chef. "She welcomed new flavours, attending cooking classes and learning from our neighbour Pathan aunty, known for her Mughalai delicacies."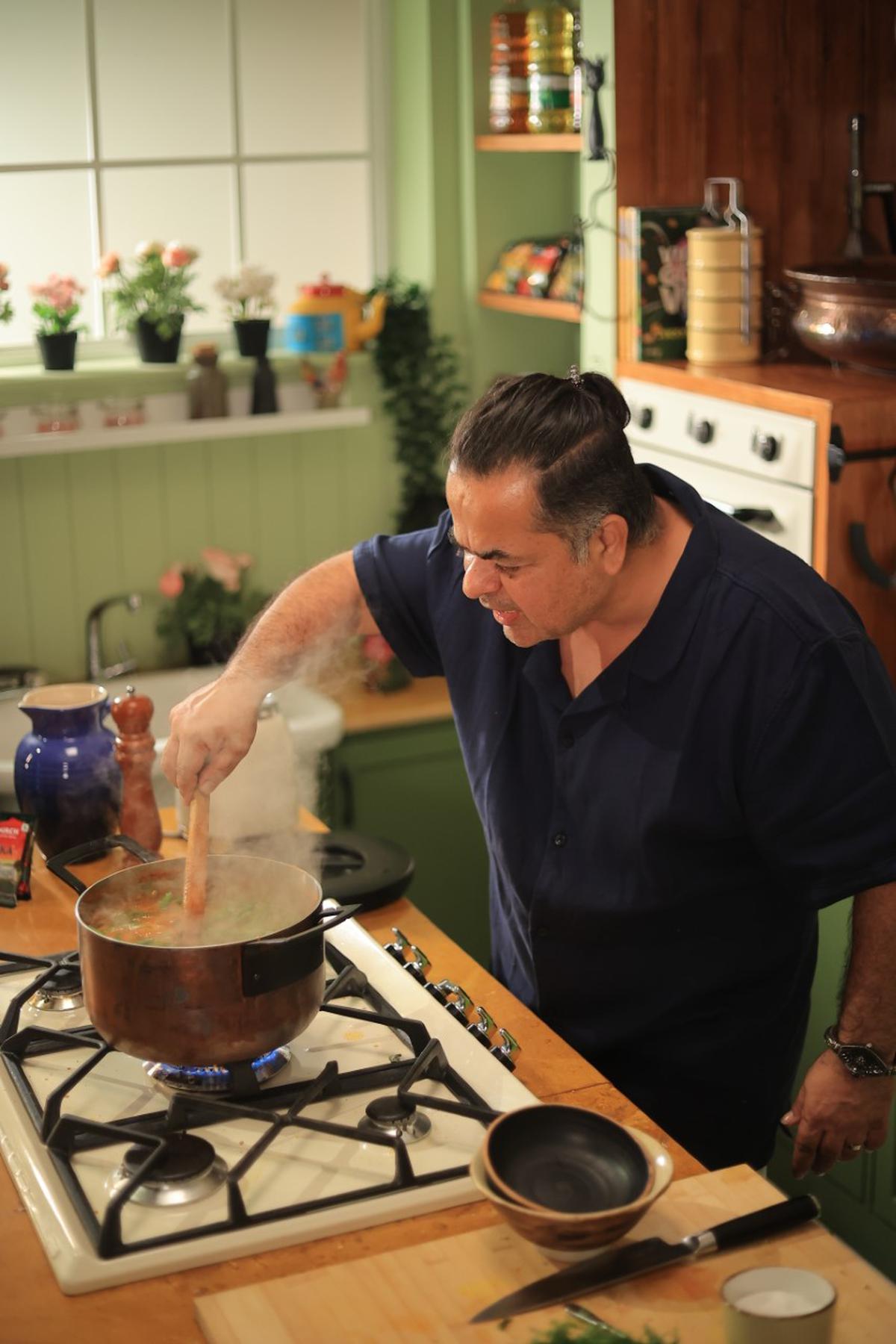 Living in Mumbai, Vicky Ratnani's mother, Prabha Ratnani, seamlessly blended Gujarati influences into her cooking, infusing her curries with sweetness using jaggery and sugar. Vicky's upbringing was shaped by his mother's love for exploring diverse cuisines and her encouragement to embrace culinary exploration.
"My mother's adaptability and support played a pivotal role in my career as a chef," Vicky acknowledges. "Despite her vegetarian background, she embraced curiosity, experimentation, and taught me the value of embracing diversity."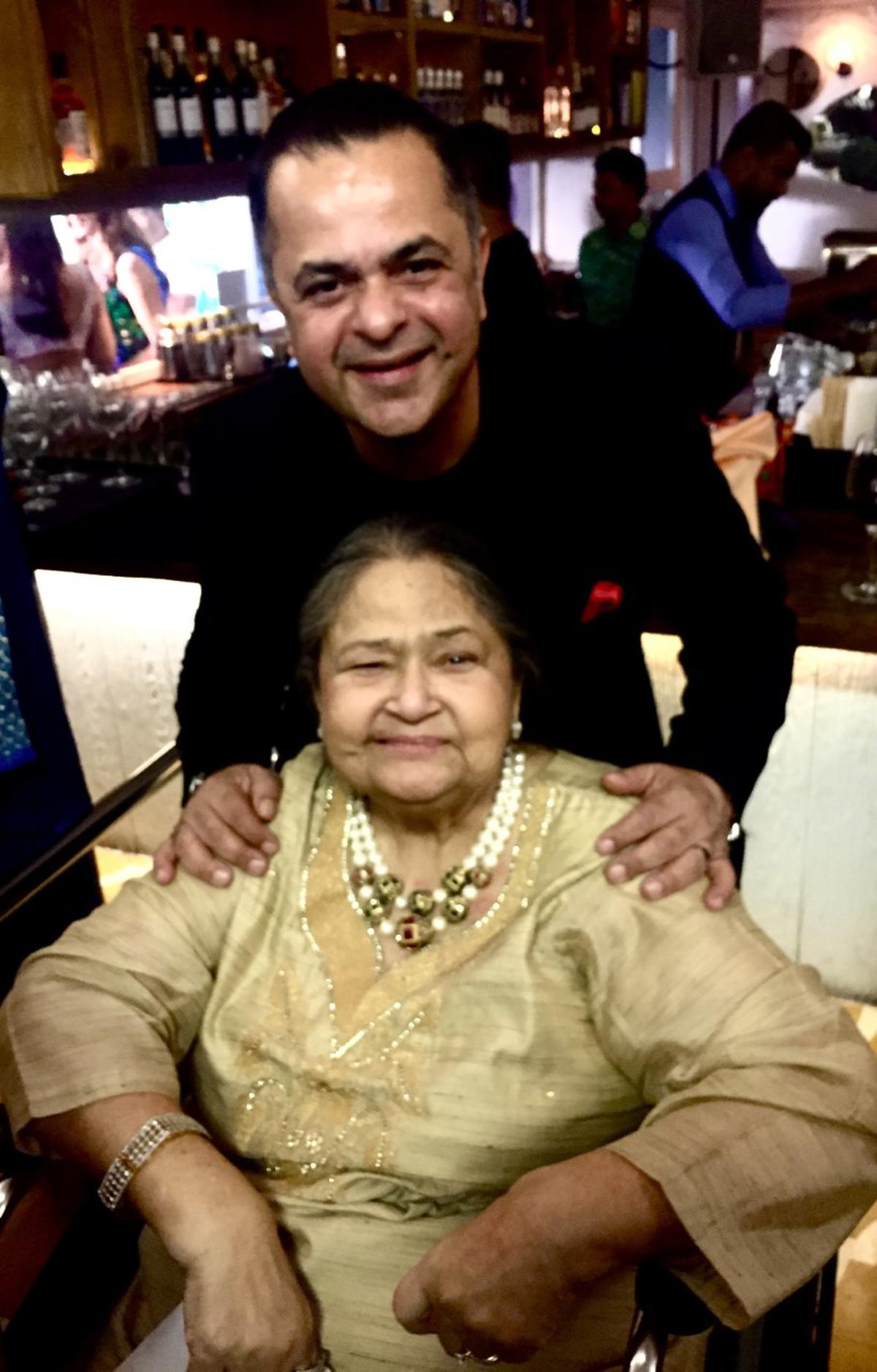 In his childhood, food took centre stage. Accompanying his mother on grocery runs and venturing into their backyard garden filled with abundant mango, tamarind, jamun, and drumstick trees, he developed an early appreciation for fresh ingredients. The aroma of his mother's cooking beckoned him home, interrupting playtime with friends.
Vicky plans to pay tribute to his mother this Mother's Day by sharing her cherished recipe for Sindhi kadhi on his YouTube channel. "It is a family favourite," he reveals, adding, "As a child, I would pick out the potatoes, but I eventually learned to appreciate the flavourful medley of vegetables."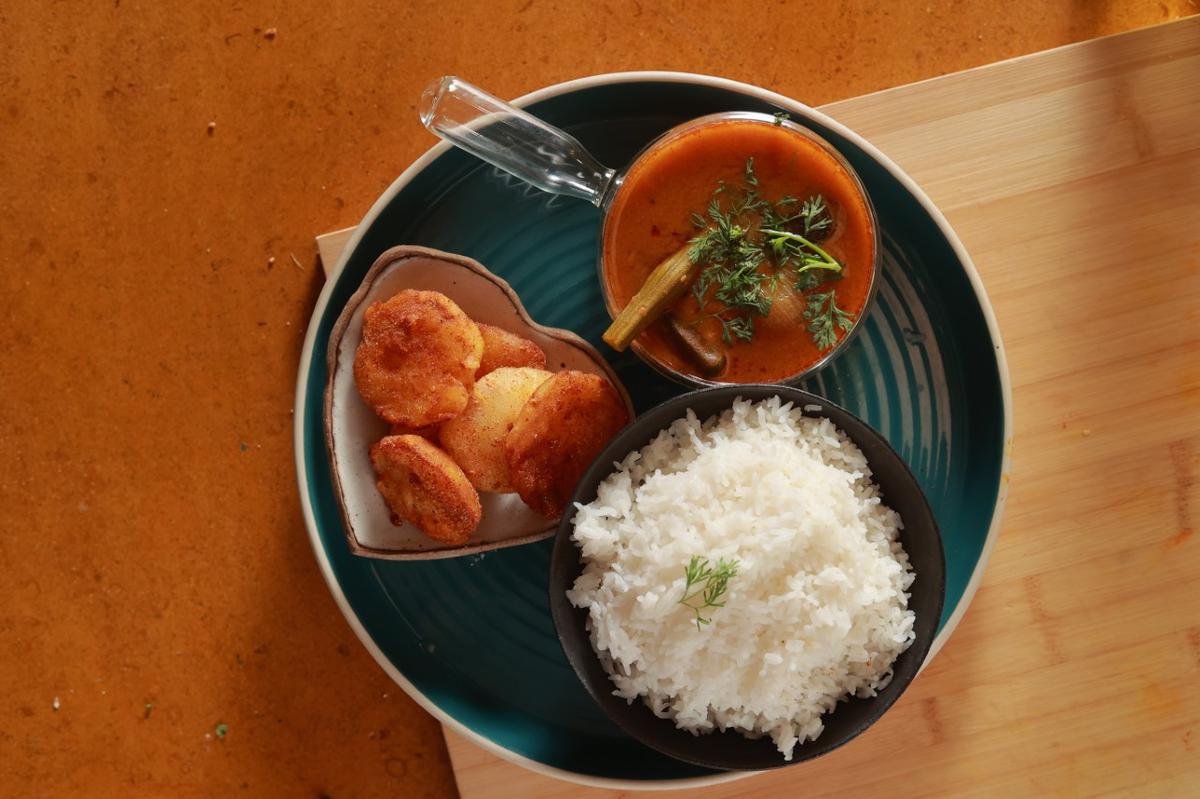 His mother's unique twist on Sindhi kadhi incorporated a combination of besan and tomatoes, adapting to the seasons by adding tangy mangoes during the summers. At his childhood dining table, the kadhi was served alongside steamed rice, accompanied by boiled green moong and topped with sweet boondi. It is a cherished combination passed down through generations.
In honour of his late mother's legacy, the chef remains devoted to her lessons of acceptance, exploration and the delight of savouring diverse flavours.
Urmila Gupta: Ankit Gupta's mother
Ankit Gupta, a co-founder of Burma Burma, treasures his mother's extraordinary journey from Burma to India, a story of resilience and love. "Her arrival in India marked a new chapter in our family's lives," he shares.
Growing up, Ankit witnessed the allure of his mother's Burmese cooking, drawing friends and relatives home in search of culinary bliss. "Her passion for Burmese cuisine was evident," he reflects, recalling the separate refrigerator in their home stocked with rare Burmese ingredients.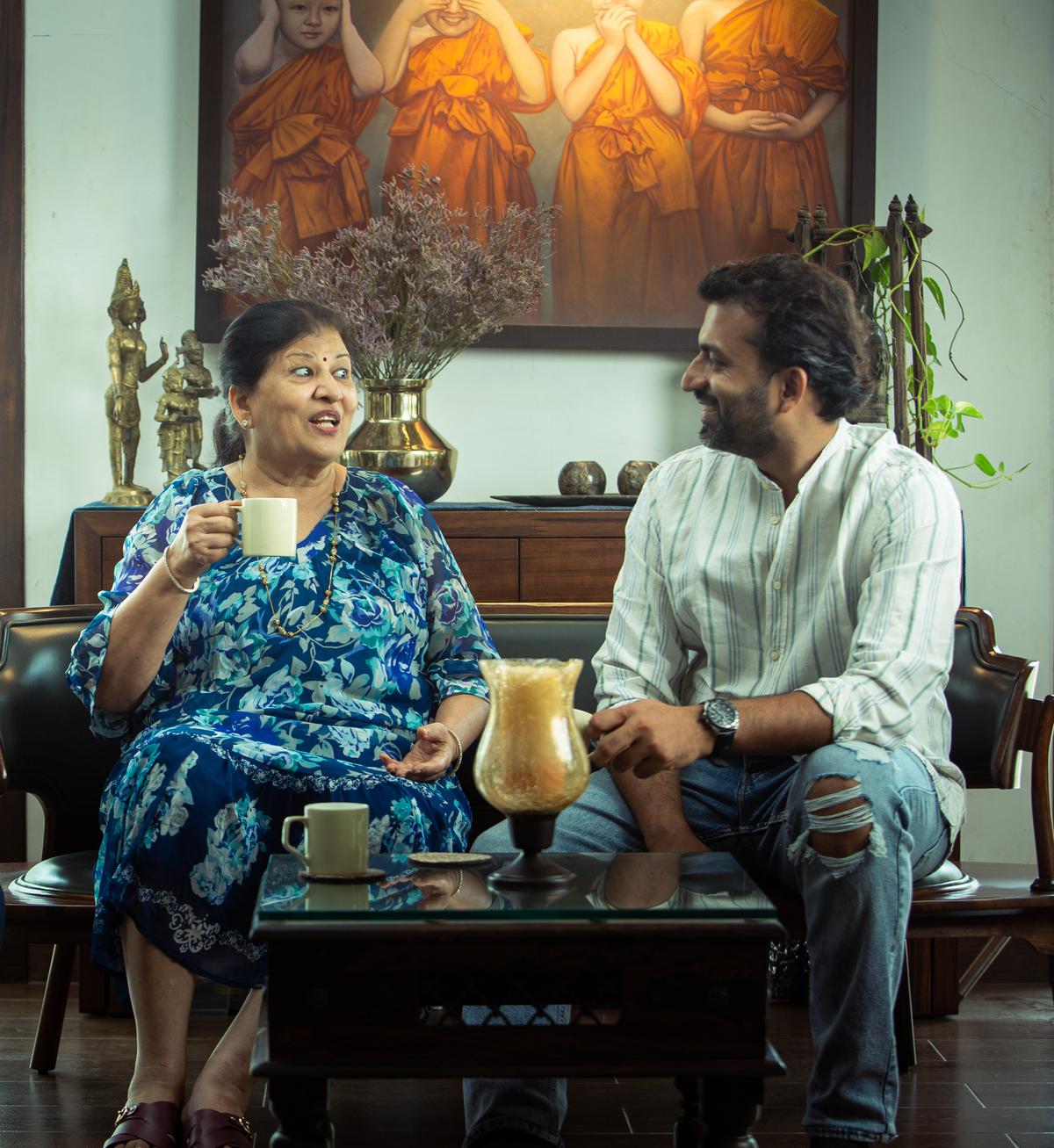 The distinct flavours of his mom Urmila Gupta's Burmese dishes left a lasting impression on Ankit's palate. He admits, "The tea leaf paste was especially irresistible." Urmila would pack extra lunch in his school tiffin box for him to share with friends. 
As Ankit grew, he became an integral part of his mother's kitchen, assisting her whenever necessary. "Tossing the salad alongside mom, adding the nuts, or assembling the ingredients for khow suey friends and family, I was the go-to guy," he recalls, cherishing the bond they shared.
Inspired by his mother's passion, Ankit pursued his dream of opening a Burmese restaurant, armed with her handwritten recipes. Burma Burma stands testament to their shared love, preserving the authenticity of Burmese cuisine passed down through generations.
Urmila at 69, remains an essential part of the restaurant, which has outlets in Delhi NCR, Mumbai, Bengaluru, Chennai and Kolkata. "My mother is the guardian of our culinary heritage," Ankit proudly states. Her monthly visits to the kitchen ensure the dishes retain their true essence.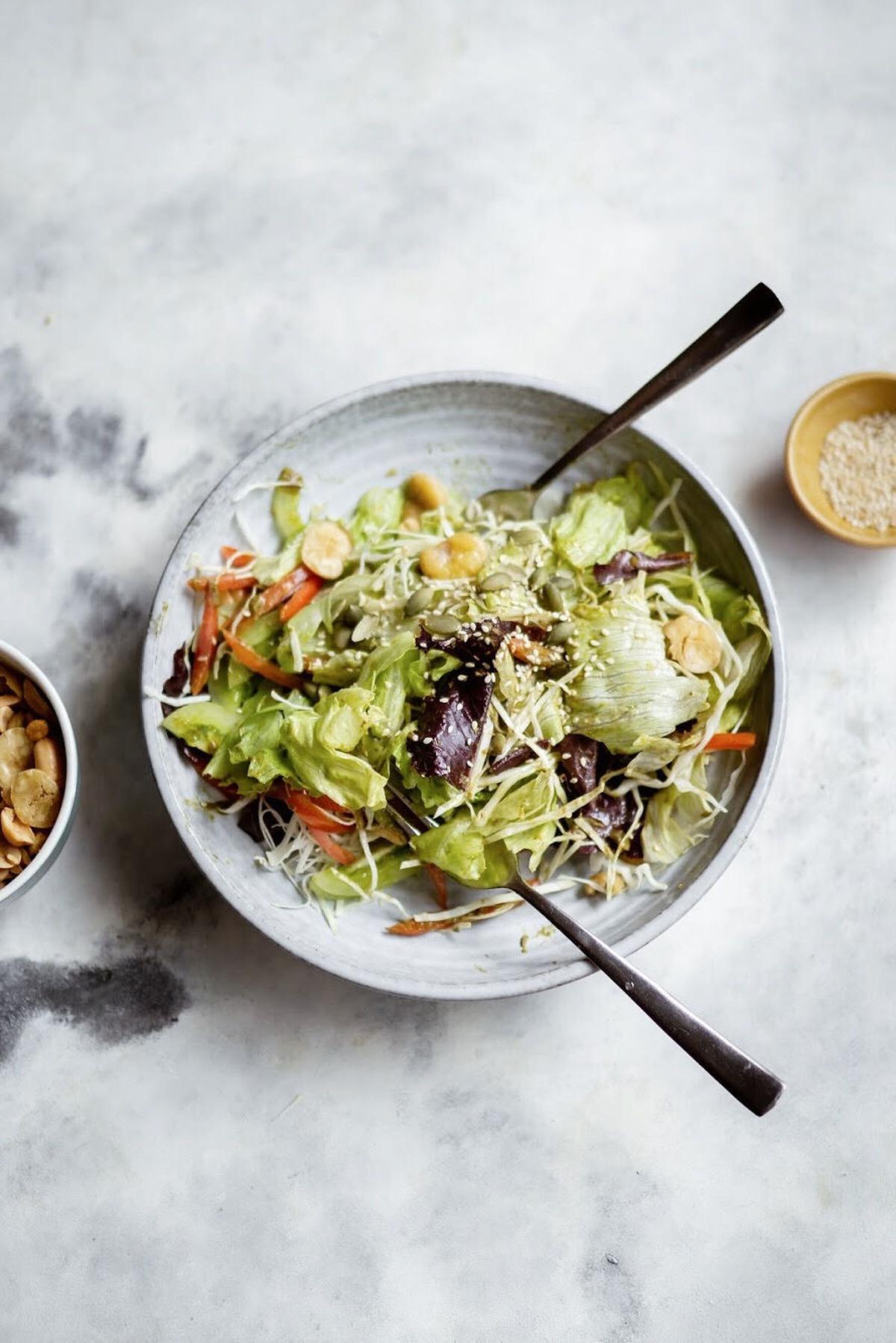 Among Burma Burma's offerings, three dishes hold a special place in Ankit's heart. "The tea leaf salad, Ohn no khow suey, and kowni mow are not only my favourites but also of our patrons," he reveals, adding they capture the essence of his mother's kitchen.
Chinnamma Mathew: Chef Regi Matthew's mother
"I used to trouble my ammachi a lot as a picky eater in my childhood. Now, I crave her cooking," says Chef Regi Matthew, culinary director and co-owner of Kappa Chakka Kandhari restaurant, in Chennai and Bengaluru.
Regi's culinary journey has come full circle, drawing inspiration from the flavours of his childhood. "The food at home, what your mom cooks, you can never find it in any restaurants. The food she made us every day never felt heavy. After working my way up in the restaurant business, I felt the urge to recreate the same kind of food," he reveals.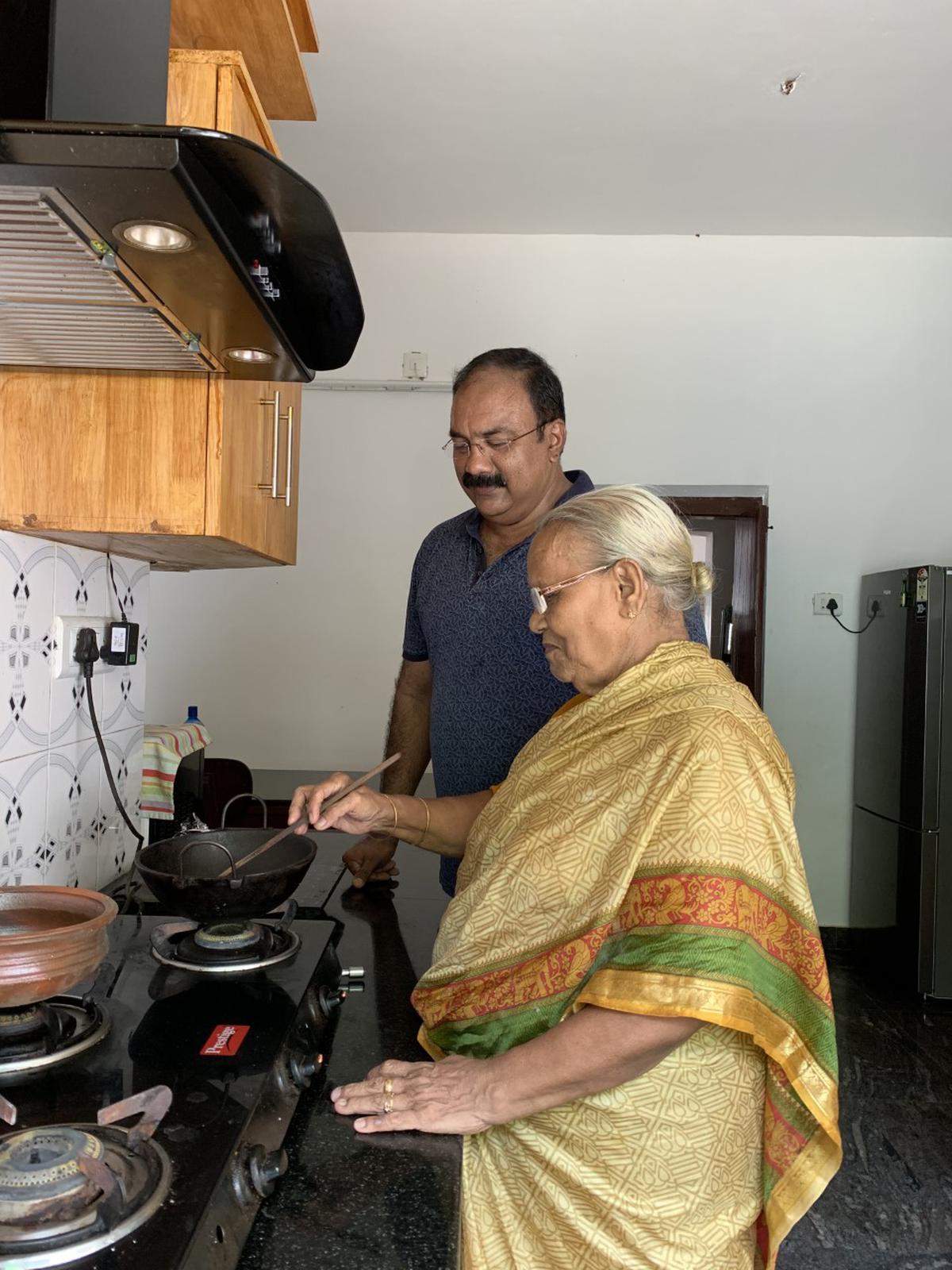 In search of the essence of motherly cooking, Chef Regi embarked on a profound journey, immersing himself in the wisdom of numerous mothers and their cherished recipes for over three years. "The love and care they infuse into each dish make it extraordinary. It's not just about my own mother; I drew inspiration from all the mothers who generously shared their knowledge. They create food infused with boundless love," he reflects.
At Kappa Chakka Kandhari, the "Food from Mother's Kitchen" section honours mothers. "It's my way of recreating flavours from our childhood homes," says Chef Regi.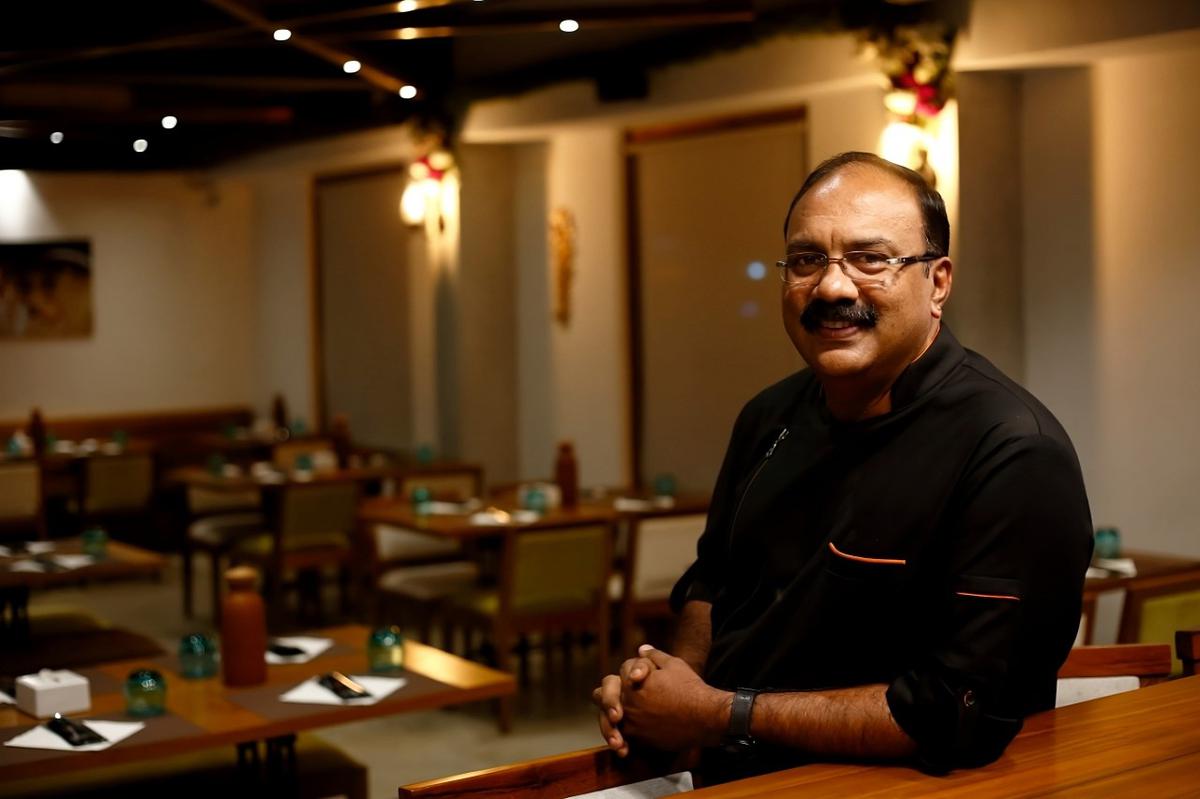 The chef regrets his selective eating habits that troubled his mother. "Avoiding vegetables and specific meat preparations created challenges for her," he confesses. His culinary journey deepened his appreciation for her dedication. "It saddens me to realise the challenges I created for her," he adds.
Regi's mother, Chinnamma Mathew, 80, hails from Pala, Kottayam, and her Syrian Christian cuisine forms the foundation of his culinary heritage. "Her cooking in meen chattti… Harvesting fresh ingredients from ammachi's garden with my siblings is a cherished childhood memory," he confides.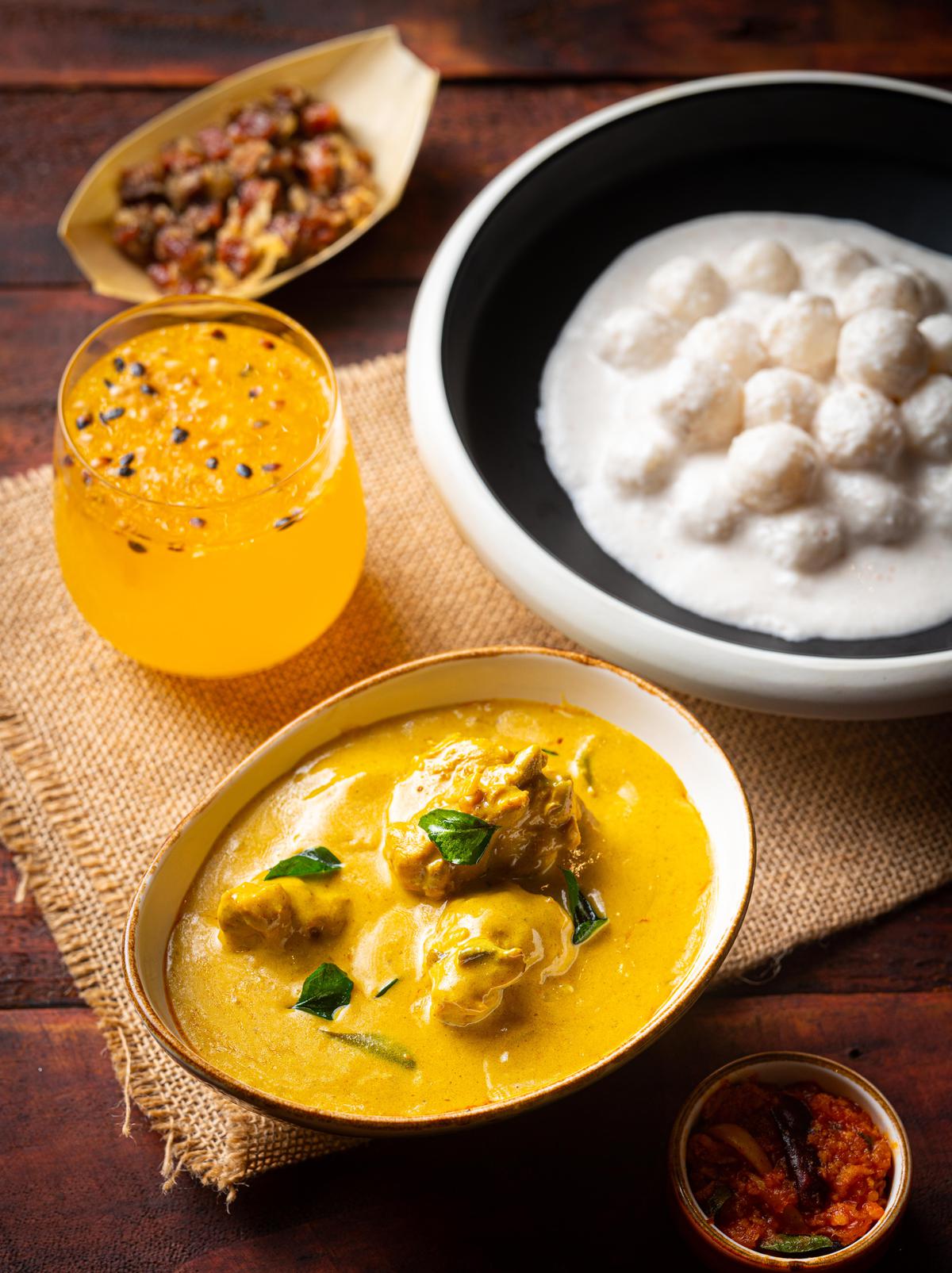 Among the dishes on the menu, his mother's Piddi Kozhi curry holds a special place in his heart.
Regi's journey from being a picky eater to a renowned chef at 52 has led him back to the heart of his inspiration: his mother's cooking and her kitchen garden. And through Kappa Chakka Kandhari, he immortalises the intimate bond they shared.


Read More: Celebrity chefs share culinary legacies and memories influenced by their mothers