Mother's Day is just around the corner, making all the buzz and making all of us excited too. There are so many great ways to celebrate your Maa on Mother's Day. Be it breakfast in bed, a brunch date with mom or a candlelight dinner Planning to surprise your maa with some tasty delicious desserts? But worried about her health at the same time. Then there are three easy sugar-free dessert recipes to make for your mother: 
1. Oats Kheer 
Ingredients of Oats Kheer 
1/2 cups milk 
1 cup oats 
1 tbsp Ghee 
1 tbsp sugar 
4-6 almonds 
4-6 raisins 
4-6 cashews
4-6 pistachios
1/2 tsp green cardamom powder
How To Make Oats Kheer 
1. In a medium-sized pan roast oats for 4 to 5 minutes with 1 tbsp on low heat 
2. In another pan add milk, sugar and green cardamom powder and let it boil for about 5 minutes.
3. Add oats and let them boil until it becomes thick on a medium flame. 
4. Once the kheer is done add chopped almonds, raisins and pistachios if you like. 
5. Simmer for 2 minutes more and it's done. 
2. Fig Mousse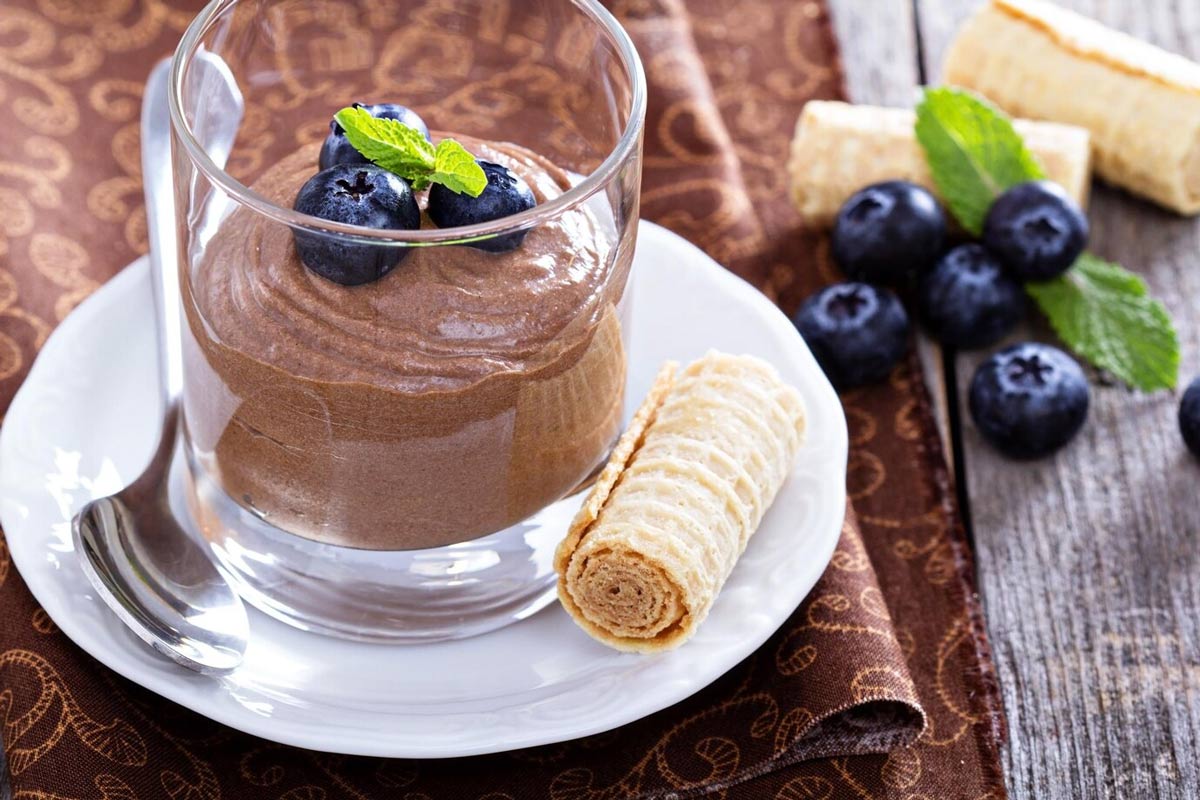 Ingredients Of Fig Mousse
200 gms dried anjeer (figs) (soak them in water for 2-3 hours)
1/4 cup skimmed milk powder
6 gms china grass
1/2 tsp cinnamon
3-5 walnuts 
5-8 almonds
How To Make Fig Mousse
1. Soak the dried anjeer (figs) for 2-3 hours in water then after it's done, place it with the liquid in a pan with china grass. Cook till it dissolves. There should be enough liquid to cover the anjeer after it is cooked through so make sure to adjust the water accordingly. 
2. Take the pan and heat it then add cinnamon to it and leave to cool.
3. When cold enough to handle, add the milk powder and combine in a blender and place onto the serving dish.
4. Serve it chill and garnish walnuts and almonds before serving. 
3. Frozen Yogurt Fruit Bites
Ingredients Frozen Yogurt Fruit Bites
2 cups of Yoghurt 
6 tbsp milk 
1 tbsp honey 
1 chopped peach 
5-8 halved strawberries 
2-4 chopped kiwi 
How To Make Frozen Yoghurt Fruit Bites
1. Combine yoghurt, milk, and honey in a medium bowl. Then line up 5-8 mini-muffin tin with paper liners. 
2. Pour a small amount of yoghurt mixture into each liner. 
3. Top yoghurt with a piece of fruit. 
4. Add another piece of fruit on top of yoghurt mixture in the yoghurt cups.
5. Freeze for at least 2 hours. 
6. Take out the frozen yoghurt bites, remove the cupcake liners, and serve immediately.
For more such stories, stay tuned to HerZindagi. 




Read More: Mother's Day Special: 3 Delicious Sugar-Free Desserts To Make For Your Mom