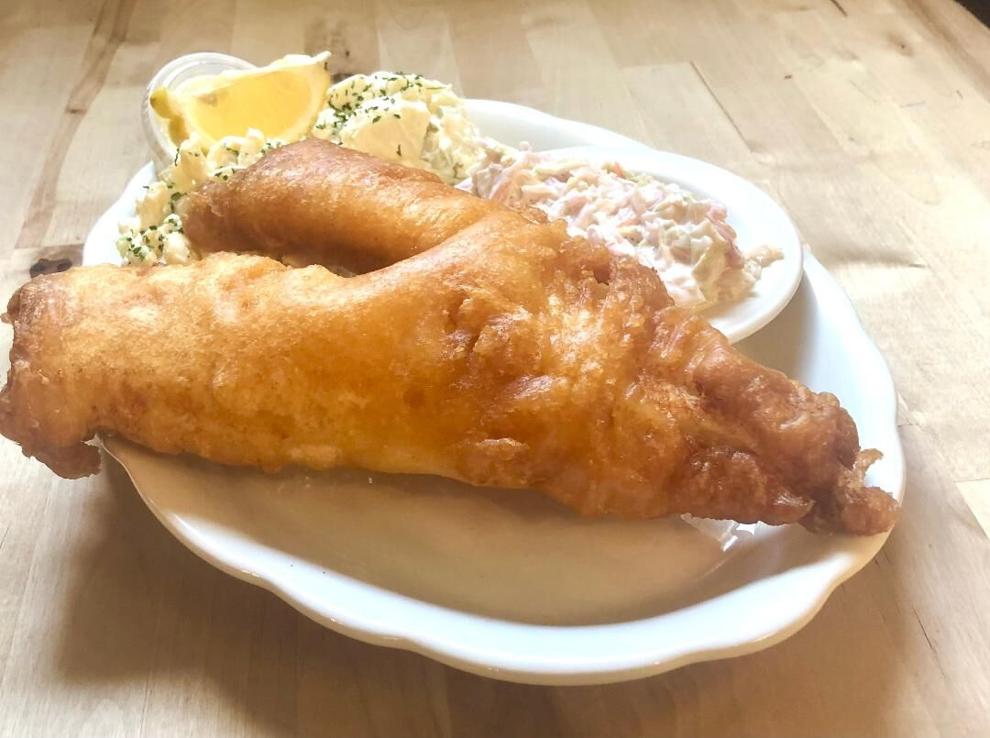 Legion of house-cooked favorites at former private club
Paul Ziolo bowled 46 perfect games in his career. In 2012, in the fifth frame, sixth game in Reno, Nevada, a grievously dislocated right kneecap ended his Professional Bowlers Association dream.
Ziolo switched to professional cooking, where the satisfaction of feeding people outweighed the pain of a bum knee. Over nearly two decades in culinary operations large and small, Ziolo's been laid off, and he's been stabbed, but he hasn't lost the joy of feeding people.
Now Ziolo brings his can-do attitude to Akron's Tillman Restaurant, inside the American Legion L.L. Tillman Post 900, 9 Eckerson Ave. The members-only club decided to open a restaurant to the public, to help the non-profit group earn enough money to sustain operations.
"I feel like I'm back to my roots," Ziolo said. "I feel like what I'm putting out here is a good, high-quality menu." Instead of warming up prefab frozen meals, the Tillman Restaurant's menu is 80 percent scratch-made, a rarity in family restaurants.
Scratch is more work, but Ziolo's experience is something of an equalizer. At Tillman, the warm apple dessert is a pie for one, in its own little skillet ($4.99), with a dollop of vanilla ice cream. The 12-ounce cod Friday fish fry ($16.95) is backed up with housemade potato and mac salads, coleslaw, plus rye bread and butter.
His french onion soup is loaded with caramelized onions under the browned cheese topcoat, a lot of warmth for $5.95.
Dinner is Friday only at present. On June 3, Saturday hours begin, 11 a.m. to 8 p.m., partly in anticipation of thousands of nearby campsites filling with vacationers. Saturday dimmers will include a prime rib option, said Ziolo.
Beef is the Tillman's calling card so far, with the stacked beef on weck ($13.99) bringing back luncheoners.
"All of our beef that we get in, I make sure it's a nice prime cut," Ziolo said. "You can tell the difference."
Hours: 11 a.m. to 3 p.m. Monday through Thursday, 11 a.m. to 3 p.m. and 4 to 8 p.m. Friday. Reservations encouraged. Phone: 716-442-6001. READ MORE
REVIEWS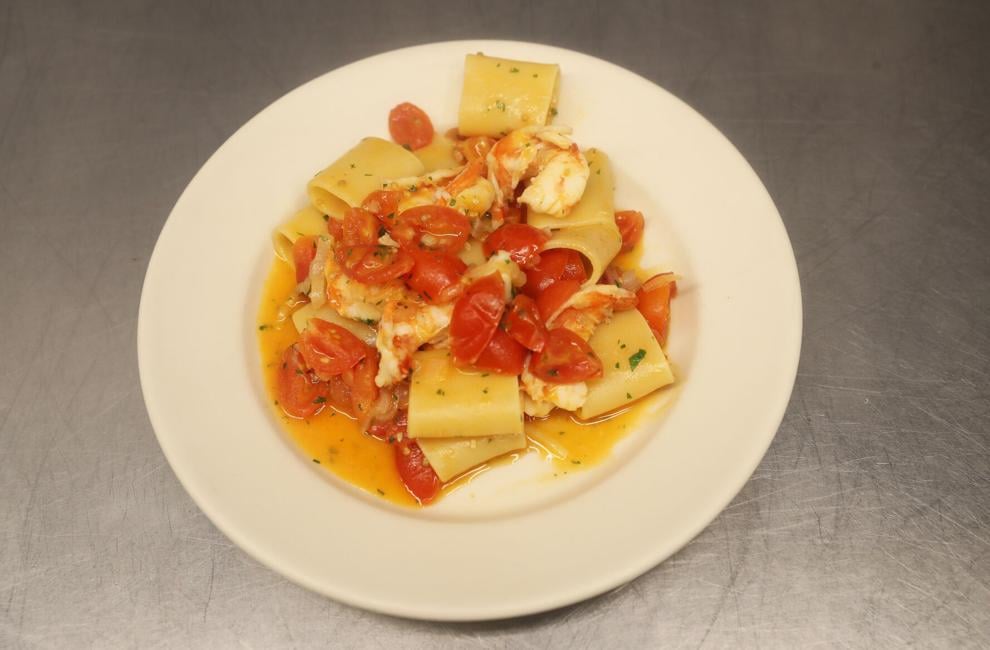 DiTondo: The people who have been telling you that Italian cuisine is a whole different animal than Italian-American menus have probably already heard about DiTondo. At 370 Seneca St., Fabio Consonni, a chef from Lombardy, and Rita DiTondo, a New Yorker, have put a distinctly different set of dishes within reach of those without passports. This summer, DiTondo patio will be one of the most reservations-required spaces in town.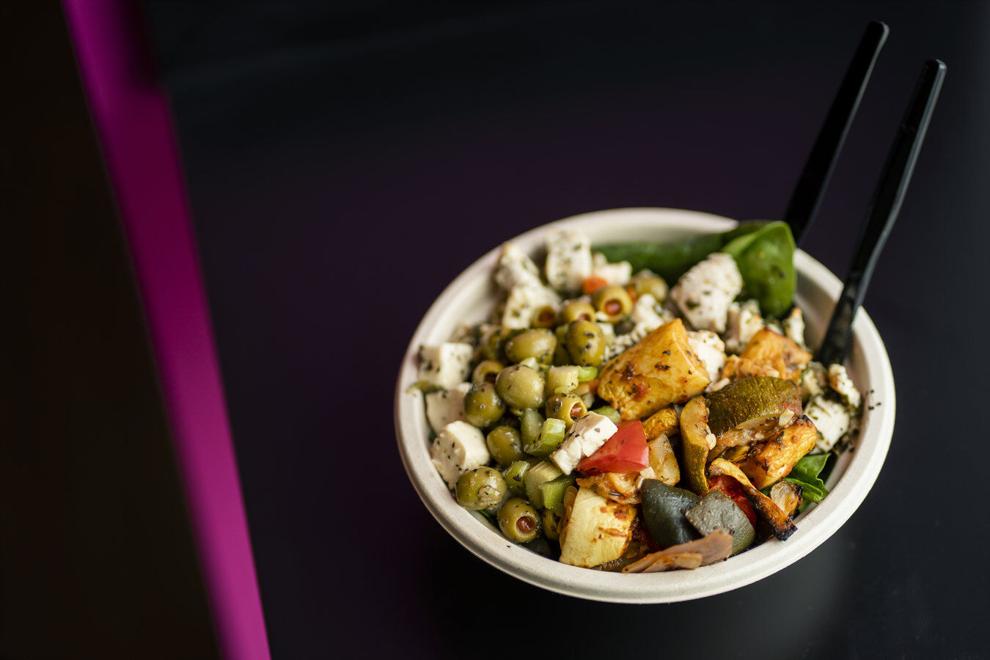 Next, Feature Eatery: Michael Khoury and Justin Tartick decided to see if they could make living selling food they cooked from whole ingredients, themselves. A few years and a move later, their Transit Road quick-serve meal center lands winner after winner across the board, from meaty to vegan. They do it without a fryer, gluten, or products that come from warehouse freezers. For $15, Feature Eatery delivers down-home American delights and internationally inspired dishes with equal elan. Read more
MORE RESTAURANT INTEL
Roycroft Inn sold: Washington developer Douglas Jemal has struck another local hotel deal, adding the historic Roycroft Inn and Restaurant in East Aurora to a growing staple of hospitality sites.
Jemal confirmed that he has put the Roycroft under contract in the past week, agreeing to buy the century-old institution that dates back to Elbert Hubbard and the founding of the American Arts and Crafts Movement in the late 19th century. – Jonathan D. Epstein Read more
ASK THE CRITIC
Q: Why don't restaurants serve family style? Is there any buffet or family style in Buffalo?
A: The first answer is simple. Family style, where diners help themselves from passed platters, is not a popular format with today's diners, absent holidays like Thanksgiving. Everyone gets the same meal, when giving everyone in the party choices is a central tenet of modern menu design.  
That said, buffets do yet persist. I've been planning to survey them for an upcoming article. If you would like to point out a buffet I should consider, please tip me off at agalarneau@buffnews.com
Send restaurant tips, heartfelt recipes and questions to agalarneau@buffnews.com or One News Plaza, P.O. Box 100, Buffalo, NY 14240.


Read More: Scratch menu gives American Legion fighting chance: [BN] Food & Drink newsletter, May 10