Calvin Hoang has always had dreams of opening a boba shop in Tucson.
"One of the main reasons I am so passionate about opening a boba shop is because my family has always loved it," Hoang said in a message to #ThisIsTucson. "I grew up enjoying boba with my family and it has been a beloved drink among all of us." 
Last month, Hoang opened Miss Dessert in midtown Tucson — a small chain born in the Phoenix area known for its Hong Kong-style desserts and boba drinks.
Hoang, who is also the local owner behind two Tucson locations of the buzzy Two Hands Corn Dogs, is Miss Dessert's first franchisee. Find Miss Dessert
The menu has 17 drinks to choose from — milk tea with purple sticky rice, brown sugar lattes, a shake blended with avocado and Greek yogurt, and teas blended with fruit or prepared with cheese cream on top. There are nearly as many toppings as there are drinks, from crystal boba to coconut jelly.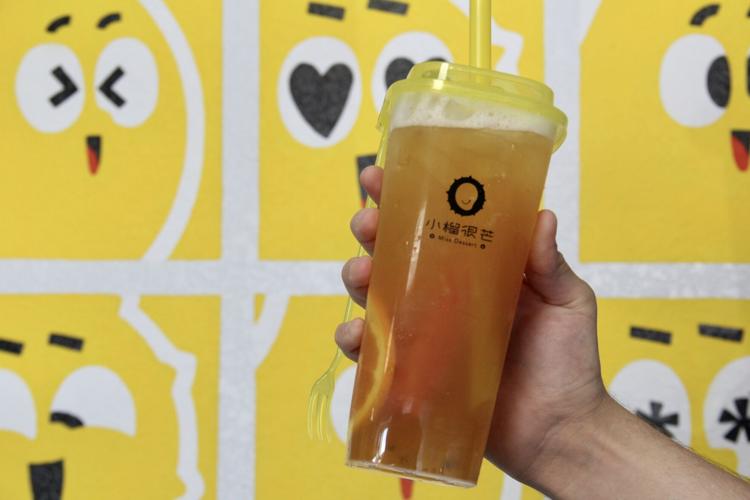 "I want to share this love and appreciation for boba with others in the community," Hoang says.
What really makes the menu stand apart, though, are the desserts — all 17 of them.
There's soft and creamy shaved ice snow topped with sticky rice and green tea ice cream, or bowls with fruit, jellies and colorful little spheres that taste slightly like mini mochi. You can also opt for crepe pancakes in mango or durian flavors. 
Hoang's favorite is the Mondo Mango with its sticky rice and chunks of mango swimming in vanilla snow. The customer favorite so far has been the Mojo Mix, which comes with fresh fruit and sticky rice pellets.
Hong Kong desserts also shine across the menu of dessert shop Nomico, 595 E. Wetmore Road — an international chain whose first U.S. location was in Tucson. Steps away from Nomico is The 81 Hong Kong Cafe, 625 E. Wetmore Road, known for its staples like dumplings and sesame chicken. The local eatery also has a menu of desserts — think sticky rice with mango pudding or tofu pudding served with red bean and taro pastes atop.
Miss Dessert is open 11 a.m. to 9 p.m. Sunday-Thursday, 11 a.m. to 10 p.m. Friday-Saturday. For more information, visit their Instagram page.




Read More: This new spot serves Hong Kong desserts and lots of boba