Alison Roman's cooking is a counsel of imperfection. She serves dinner late (fine, as long as you have snacks), gets her guests to pitch in on the washing up and won't make her own ice cream – 'it simply will never be better than what you can buy, sorry'. 'Her 'pies leak, cheesecakes crack and pound cakes are pulled from the oven before they're fully baked. Lopsided and wonky, occasionally almost burned, unevenly frosted, my desserts are consistently imperfect'. In her new book, Sweet Enough, Roman wants to free the home cook from the dessert ties that bind them. 'My hope for you,' she tells her reader, 'is that you strive for the animalistically irresistible, not aesthetically pristine'. The two, she finds, are 'rarely the same'.
Roman, 37, is the archetypical millennial food writer: beautiful and effortlessly stylish, with a Brooklyn-based lifestyle that has the same deliberately casual aesthetic as her food. She was senior food editor at Bon Appétit and had a column with the New York Times, and a host of her recipes have gone viral. She loves anchovies and lemons and shallots; her taste 'skews salty, tart and bitter'. And her opinions are as bold as her flavours: for many, her strident, semi-serious declarations about food were as compelling as her recipes. But three years ago, they got her into trouble. She made some ill-judged comments in an interview about decluttering guru Marie Kondo and model and TV presenter Chrissy Teigen which caused a small media storm, and raised questions about her – and other recipe writers' – use of globally established dishes without appropriate cultural attribution. She apologised, but it was too late. She lost her column at the New York Times and was, for want of a better word, cancelled. Sweet Enough is her first book since that time.
In many senses, a dessert-focused cookbook was not an obvious topic for Roman's third book. Her first two books, Dining In and Nothing Fancy, sought to make home cooking bigger, better and more accessible, but with a firmly savoury emphasis. They included sweet stuff, but only as a final, brief chapter. Not an afterthought, but certainly not the main event. Despite beginning her career in the pastry section of big-name American kitchens – under Christina Tosi at Momofuku Milk Bar in New York, and at Quince in San Francisco – she has always come down on the side of savoury cooking. 'If I'm given the option between a sweet and a savoury thing, I'll choose the savoury thing every time, even at dessert time,' she tells me. Not the obvious pitch for a book about cakes, perhaps.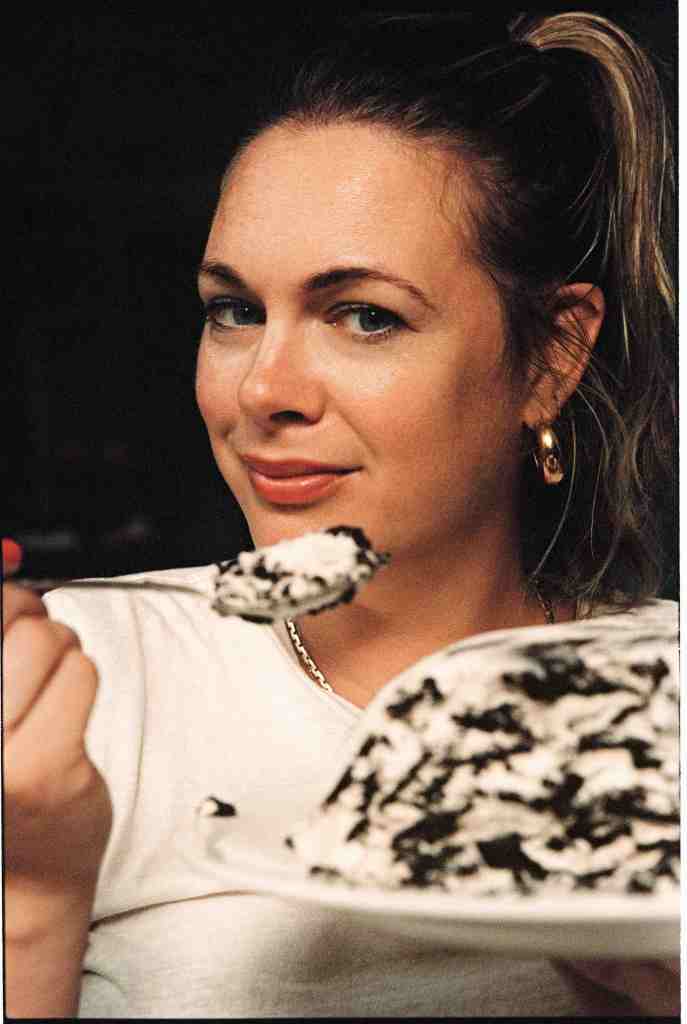 'I have a real hang-up about being a useful person,' she explains – and desserts 'aren't useful'. It took her a while to realise that this is their whole charm, but once she did, it became the thumping momentum behind the whole book: 'It felt really freeing once you realise that the whole thing is meant to be fun… I didn't expect to love making a dessert book so much, but I really did.' When she writes in her introduction that 'gestures that demonstrate joy can exist just to exist', it feels as much a personal epiphany as it does an attempt to persuade the reader.
But this pursuit of joy is not a meandering one. Roman's character and force of opinion has not been dampened: she's not interested in meringue, and there will be no deep-frying – 'not in my home, anyway'. Both raisins and walnuts are banned from her carrot cake. In fact, cakes should be 'as unfussy as humanly possible'. Her explicitly sweet cookery book includes a whole chapter on savoury dishes.
Despite her professional pastry background Roman paints herself as the anti-baker. For many years, she writes, she was not really a cake person – before launching into a 15-recipe chapter on cake. She can think of 739,275 things worth worrying about and 'ugly pie simply isn't one of them'. She devotes as much page space to what she hates about baking as to what she loves about it. The first photograph in the book shows a wasp eating jam from a spoon.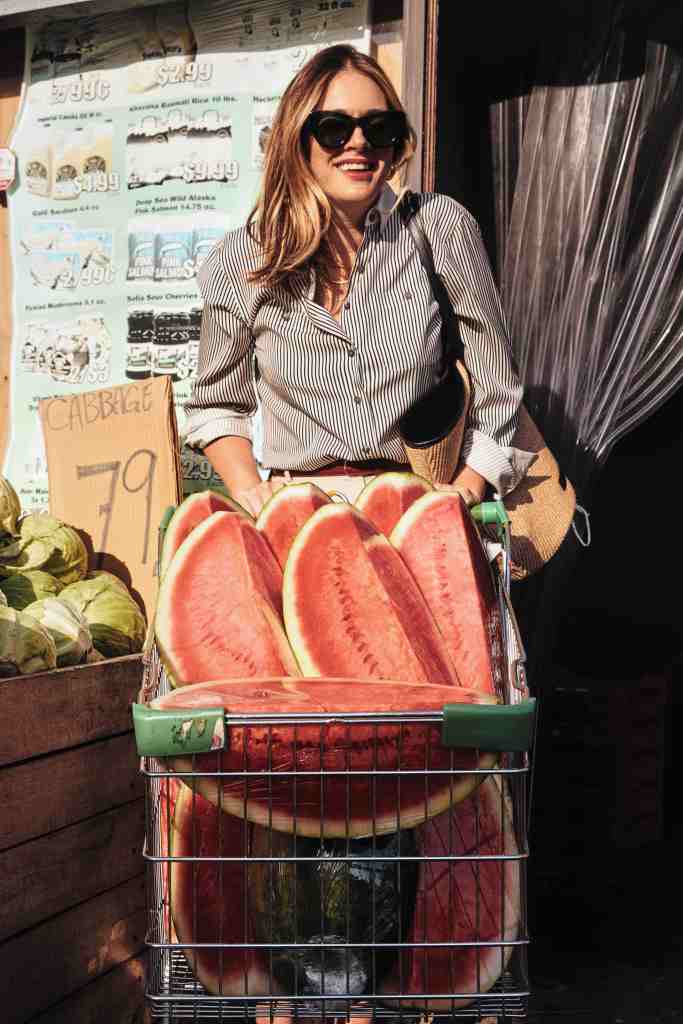 As we talk, she is upfront about her relationship with desserts: 'Baking is annoying. It's frustrating. It's hard. It's not instantaneously satisfying. It's so opposite of a lot of the reasons I like to cook.' But it's this understanding of the home cooking conflict that, ultimately, is responsible for Roman's widespread fanbase. That frustration that she describes is achingly familiar to the majority of people who bake. By harnessing it, she is able to disabuse her readers of their anxieties: 'I wanted to apply the same pragmatic accessibility that I do to savoury cooking to desserts.'
Sweet Enough feels like, if not a fresh start, then a page being turned. This is, presumably, a deliberate move. Roman worried that after two books about, essentially, cooking supper, she was in danger of 'churning out similar books each time, and this one felt like a distinction'. But it would be understandable if, after everything that has happened, she had other reasons for a new focus. Roman attributes any shift in tone to a combination of personal growth and the passage of time. 'I think that I am more sure of myself. I felt the first two cookbooks were very focused on introducing the world to me. There's a bit more security in feeling comfortable and how I present myself. Any period of time in which you're allowed to evolve… I hope there's a marked difference.'
But it seems like more than that. For all the strident opinions and pudding rules she imposes, Sweet Enough Roman isn't as spiky or bolshy as the Roman of Dining In or Nothing Fancy; her edges have softened. It's as if the change of direction to the frivolous has changed her too: 'Desserts exist just to make someone happy… there are so few things that are like that in the world,' she explains, with an uncharacteristic earnestness. Whether it's intentional or sweet serendipity, a move away from the salty to the sweet is a savvy one.
Sweet Enough by Alison Roman is out now (Hardie Grant, £28).


Read More: Alison Roman: 'My desserts are consistently imperfect'