ATLANTA – Advocates and family members of a man shot and killed by Atlanta Police last year in a Buckhead restaurant are continuing to take action this weekend speaking out and asking for justice.
Family and friends of 22-year-old Nygil Cullins protested outside the Fogo de Chao restaurant on Piedmont Road in Buckhead Saturday where Cullins was shot and killed by an Atlanta Police officer. They want the officer to be charged in his death.
"It's been a year and we want answers. It does not take a year to make a decision. If it was your child, what would you do?" Cullins' mother, Mya Cullins, asked.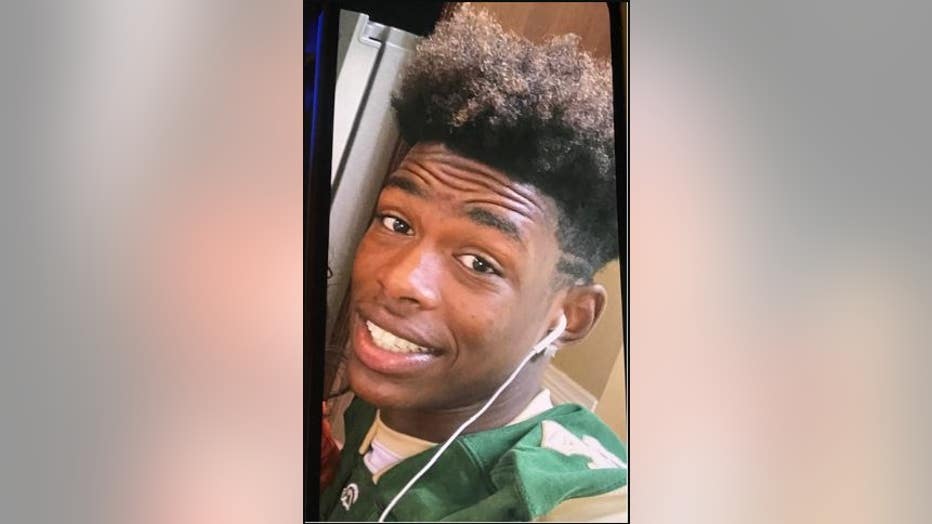 Nygil Cullins (Courtesy of the family)
PARENTS OF A MAN KILLED BY ATLANTA POLICE AT BUCKHEAD RESTAURANT SAY THEY TRIED TO GET HIM HELP
On May 18, 2022 investigators say Atlanta Police responded to a 911 call about an unruly individual at the restaurant. They found Cullins at the bar drinking a bottle of liquor. Cullins mother says he was a former employee at the restaurant.
Police say Cullins was asked to leave, but wouldn't. That's when they say the officer on scene fired their taser. Cullins then shot a security guard trying to take him out of the restaurant and they that's when an officer opened fire.
Police say an officer-involved shooting happened inside a popular Buckhead restaurant on May 18, 2022. (FOX 5)
Cullins' mother said he was suffering from mental health issues. She said she called 911 to take him to a mental health facility before he went to the restaurant.
"I did everything I was supposed to do, and help did not arrive. His mental health and his mental illness shouldn't be a death sentence," Mya explained.
Cullins' family says there's more to the story, citing video that has not been released to the public. The GBI is still investigating.
"We're asking for the case to be moved to the Fulton County District Attorney's office, so they can make a determination. But in order for that to happen, ATL police have to release everything to the Fulton County DA office," Georgia NAACP President Gerald Griggs said.
"I believe it's safe to say they walked around his body and more shots was set off in my son. It's not right, it's not fair. Clear my son's name and if you don't clear it, I'm gonna stand out here every day until his name is cleared and until justice is served," Mya said.
FOX 5 Atlanta reached out to Atlanta Police Saturday but was not given any updates on this case.


Read More: Parents of man shot and killed by Atlanta police at Buckhead restaurant demand justice