While Boston is known for Fenway Park, baked beans and clam chowder, it's also got a vegan food scene. Here are the best vegan restaurants in Boston.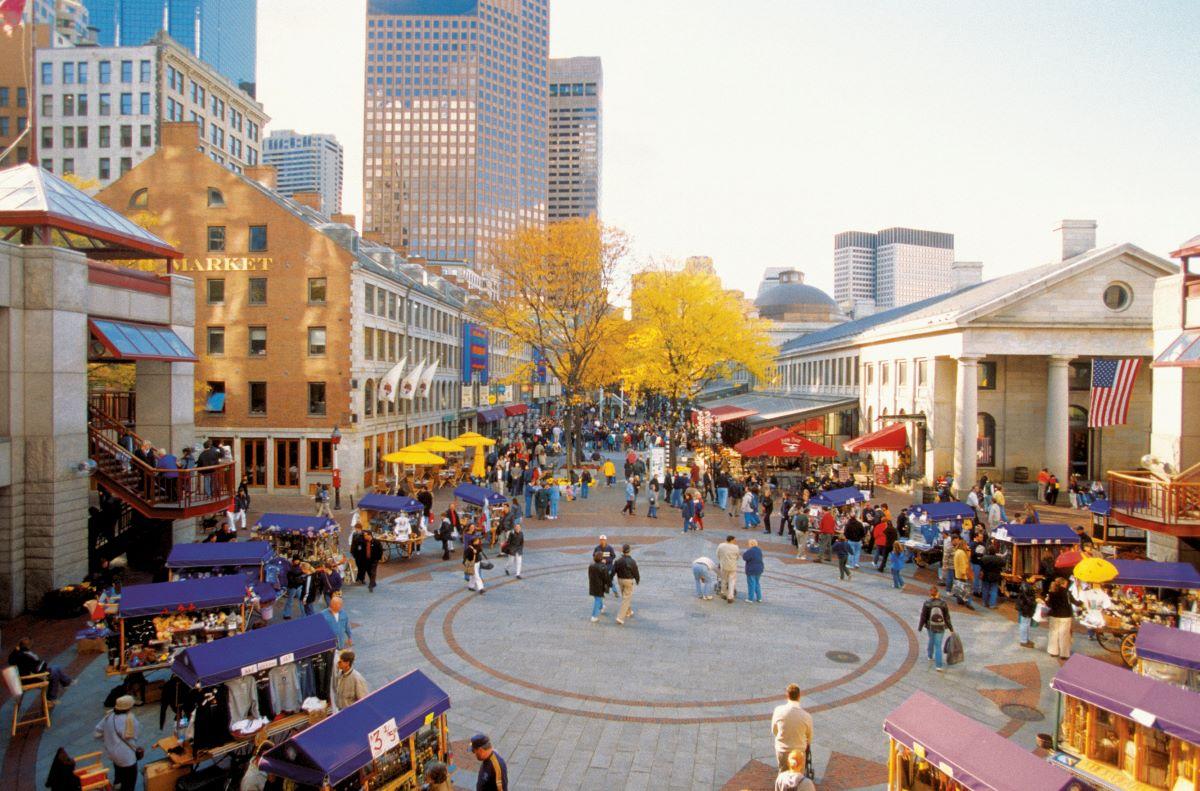 Where's the beef? You won't find it on the menu at any of these vegan or vegetarian restaurants throughout the Greater Boston area. Whether you're on the hunt for fast casual for yourself or a fancier spot to take plant-based clients out for dinner, you've got plenty of places to plant yourself in Beantown.
Article continues below advertisement
There are a number of highly rated vegan and vegetarian restaurants located in and around the city that offer meat-free or meatless options to satisfy any craving. From Thai food to South Boston Waterfront to Harvard Square, here are eight of the best vegan restaurants in Boston.
Grasshopper
If you're in the mood for delicious vegan Chinese food, you better hop on over to Grasshopper. Located in Allston, this vegan-approved eatery has been drawing in crowds for years. The extensive menu features dishes nearly identical to favorite Chinese takeout dishes, except the meat is faux. From Sweet and Sour Tofu Chicken to the House Ginger and Scallion Lobster to Stir-Fried Chow Foon Noodles, you'll pan-Asian standards and house specialties at a price that won't break the bank.
Article continues below advertisement
Koshari Mama
For a taste of Egypt without leaving the Boston area, vegans and those craving authentic cuisine head over to Koshari Mama. Dedicated to Egyptian cuisine, the mother-daughter team behind this vibrant eatery offer Koshari, one of the country's favorite street foods which is a hearty dish with rice, lentils, chickpeas and macaroni. You can also choose from other traditional menu items like baba ghanoush, falafel, mushroom shawarma, and tabbouleh.
Article continues below advertisement
Life Alive Organic Café
Life Alive Organic Café is an organic, plant-based cafe with locations all over the Boston area. The café wants to "renew your energy and connection to life by soulfully serving the most fantastic, vibrant, organic and therapeutic whole food you could ever imagine." This funky, fast casual vegetarian chain features a different menu at each location, but customers can always find an assortment of greens and warm grain bowls, soups, snacks, smoothies, and ramen noodles.
Article continues below advertisement
My Thai Vegan Cafe
Located in Chinatown, My Thai Vegan Cafe offers authentic plant-based dishes that are just as good as the real deal. A must for Thai lovers and vegans alike, this destination has been a staple on the local vegetarian dining scene for decades. Customers rave about the avocado medley with yellow curry, the fried taro root "Bird's Nest" with veggies and spicy curry, and the vegetarian Pad Thai. The dishes are authentically Thai and can be made as spicy as you'd like.
Article continues below advertisement
Plant Pub
Offering a 100 percent plant-based version of your favorite pub grub, the PlantPub offers traditional bar food and local craft beers. Located in Cambridge and Fenway, Park you can saddle up to the bar to order your favorite comfort foods with a healthy twist. From burgers and pizza to quesadillas and chili queso fries, it's no wonder A-listers like Ben Stiller and Zendaya have been spotted chowing down at this vegetarian destination spot.
Article continues below advertisement
Red White Ramen
When local vegan Bostonians crave a hearty noodle dish, they head over to Newbury Street to slurp down a bowl of ramen at Tokuma Kobayashi's Red White Ramen. This plant-based ramen spot features traditional noodle dishes with flavorful broth, lots of veggies, mock meat, and tofu. From the King & Queen Truffle Salt to the Tokyo Masala Ginger Curry and the Dragon Red Hot Miso, what's missing in meat is made up for in delicious flavors and healthy, high-quality ingredients.
Article continues below advertisement
True Bistro
True Bisto opened its doors in 2010 in Teele Square with a mission to establish a high-end, plant-based restaurant and vegan hot spot. Whether it's a special occasion or a first date, this elegant eatery with a candle-lit dining room features innovative vegetarian dishes made with fresh, seasonal ingredients. From creamy cauliflower gratin to grilled Japanese eggplant, and fire-roasted ravioli with corn to buttermilk fried tofu, True Bistro is heavenly and healthy.
Article continues below advertisement
Veggie Galaxy
Located near MIT, the Veggie Galaxy offers traditional comfort food and down-home classics for vegans and vegetarians. Located in a cozy diner atmosphere, this vegetarian eatery (with endless vegan options) offers its own healthy spin on hearty diner food. From a steak and cheese sub to soy tempeh bacon, and from tofu scramble to a buffalo chick'n burger, the classics are represented, and the menu is a journey into another galaxy of meatless dishes. On your way out, be sure to swing by the vegan bakery to satisfy your sweet tooth.


Read More: Hungry? Here Are 8 of the Best Vegan Restaurants in Boston