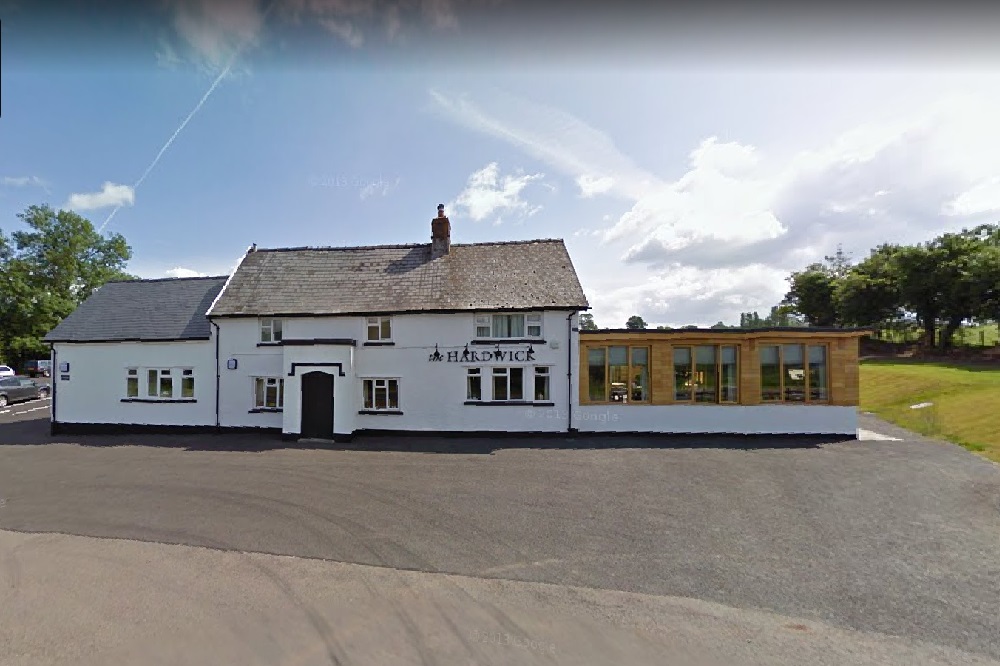 Welsh celebrity chef Stephen Terry has criticised a judge's decision to allow a couple to walk free after they siphoned £150,000 from his restaurant and spent it on family holidays abroad.
Nicola Nightingale, 48, and Simon Nightingale, 50, from Kent, fleeced the chef over a two-year period while working at his well-known restaurant The Hardwick, in Abergavenny, Wales.
Mr Terry, who was Gordon Ramsey's best man, hired Mrs Nightingale as an office administrator to look after the business finances and soon after she began creating fake invoices, inflating her pay and taking out loans in the company's name.
Over that time, the mother-of-five also deposited just under £47,000 in her husband's bank account.
Meanwhile, she left £70,000 of supplier invoices, £6,000 in business rates and £110,000 in employees wages unpaid, and there was a shortfall of £10,000 in the pension fund.
Mrs Nightingale pleaded guilty to fraud and Mr Nightingale was convicted of possessing criminal property after a trial in February, however both received two-year suspended sentences at Cardiff Crown on Monday.

Children
Recorder Barry Clarke said concern for the care of their children was a factor in not sending them immediately to prison.
Speaking after the hearing, Mr Terry, who had attended court with his wife Joanna and a number of employees, said he was "gobsmacked" the pair had not gone to prison.
He told the South Wales Argus: "I'm very disappointed if I'm honest. I'm absolutely shocked she didn't go to prison.
"What message does this send out about white collar crime?
"It says white collar crime pays. Just make sure you've got kids."
He added: "We heard of what the impact of custody might have been on their children been but what about what about our family?
"My wife's mother was diagnosed with cancer and passed away during this.
"Everything just seems to be in their favour.
"We could have lost our business and our house and we've only survived by the skin of our teeth.
"I was adamant she was going to prison today. I am absolutely gobsmacked."
The court heard Mr Terry discovered the fraud in March 2020 just as the Covid lockdown came into effect after becoming suspicious of Mrs Nightingale's behaviour.
He contacted HSBC and saw immediately that around £27,000 of unauthorised payments had been made to Mrs Nightingale's account.
Part-time chef
Neither Mrs Nightingale or her husband, who had worked as a part-time chef in The Hardwick's kitchen responded to him when he asked them for the business accounts login details.
The next day Mrs Nightingale resigned via email and Mr Terry reported the fraud to Gwent Police who began an investigation.
During Mr Nightingale's trial it was revealed the couple had splashed out on trips to Eurodisney, Disney World Florida, France and Morocco using the stolen cash.
"I just hope that people learn from our lesson and make sure they get more involved in their business because there are people doing this right now," Mr Terry told the Argus.
"We were so busy that we didn't keep an eye on what she was doing.
"If she had not been caught, she would have ended us. The business would have gone under."
Mr Terry told BBC Wales: "There are loads of people out there like us who are hardworking, honest, genuine people who trust people to do the job that paid to do.
"Unfortunately we put our trust in the wrong person and they ripped us off and they put everyone's jobs at risk, they put our lives and livelihoods, everything we have to show for it, at risk."
He said that despite the amount stolen the business is now doing well.
At the hearing, Susan Ferrier, defending Mrs Nightingale, said her client's problems with alcoholism and her mental health had led her to developing an addiction to buying things as a means of coping and that she was "haunted" by the impact of her actions on others.
Ms Ferrier asked the judge to suspend her sentence over concerns about her ability to cope in custody.
The court heard Mrs Nightingale had recently tried twice to take her own life.
Mr Nightingale's defence, led by Martin Taylor, said due to his wife's difficulties Mr Nightingale had been left to care for their two youngest children, aged 10 and 12.
Also ordering the pair to complete 100 hours of unpaid work, Judge Clarke said he would not be jailing them due to the "lasting, negative impact" he believed it would have on their children.
---
Support our Nation today
For the price of a cup of coffee a month you can help us create an
independent, not-for-profit, national news service for the people of Wales, by
the people of Wales.


Read More: Welsh celebrity chef furious after fraudster couple avoid prison