Jazz fests and legendary artists descend on Philadelphia for a weekend emphasizing the power and breadth of music and community. Plus, a summer staple — a white party — docks on the deck of the Battleship New Jersey. Two jazz festivals are planned in the city, while art, music, and murals combine at the Barnes' annual free block party. Elvis Costello and Matchbox 20 bring the kind of showmanship only industry veterans can, and an all-star band of musicians pay homage to their inspirations and collaborators. In Wilmington, street food is poised to be the highlight at a waterfront festival, along with plenty of fun for the kids.
Special Events | Arts & Culture | Music | New Jersey | Delaware
---
Special Events
Blobfest 2023
Blobfest, a three-day annual festival, is based around the 1957 camp classic, "The Blob," featuring Steve McQueen (then Stephen!) in his first movie role. Events include the Blob Ball, an all-ages costume contest, a day of movie screenings, the one-day "Mystery Science Theater 3000"-con, and the reenactment of the movie's famous "run-out" scene, which is sadly, already sold out.
Bastille Day Celebrations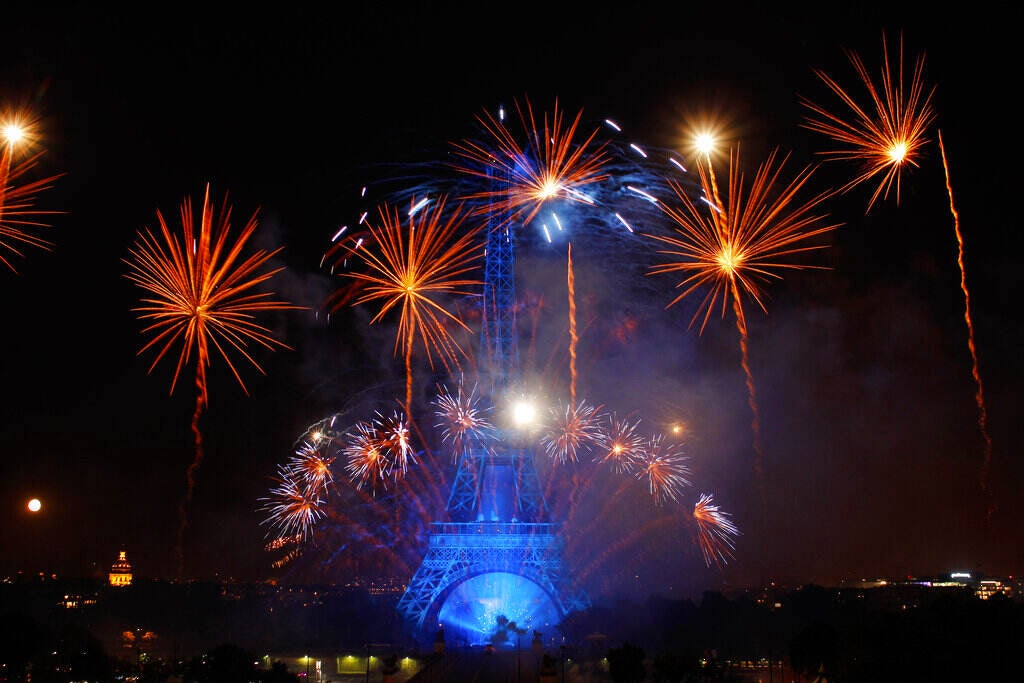 Where: Multiple venues
When: Friday, July 14
How much: Various prices
You don't have to be French to celebrate Bastille Day, but it helps. As you might expect, the Philly celebration of France's Independence Day is served with food and drink. This year's celebration dovetails with local French bistro Parc's 15th anniversary, so they're hosting an all-day event complete with kid's activities, a performance by Drew Nugent & the Midnight Society, and an ice cream truck parked outside. The Young Friends are hosting a Bastille Day celebration at the Rodin Museum with poet DuJi Mshinda and his alter ego, deejay DuJi13. At Forsythia, a special Bastille Day Happy Hour comes with a themed menu and additional drink specials.
RiverFest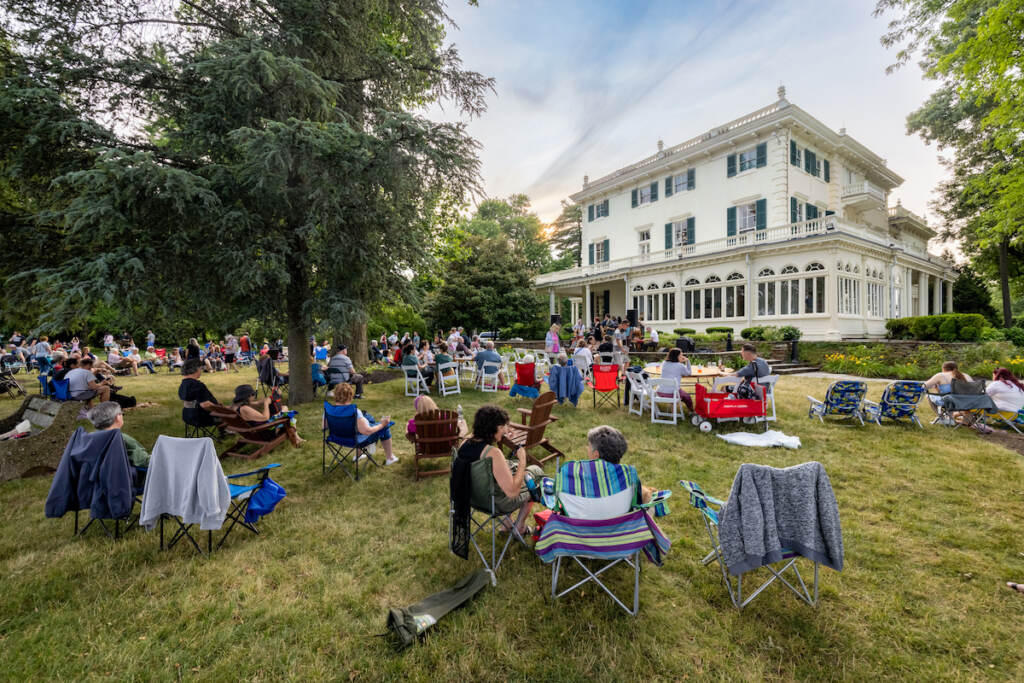 Where: Glen Foerd, 5001 Grant Ave.
When: Saturday, July 15, 1 p.m. – 4 p.m.
How much: Free
Glen Foerd was once the summer home of businessman and power broker Charles Macalester, who built the mansion on the Delaware River for his family, calling it Glengarry. Though it passed through the several owners over the years, the renamed Glen Foerd retained its grandeur and is now open for tours, theater productions, and private events. This weekend, it's the site of RiverFest, a free, all-ages event that includes both arts and educational demonstrations, tours of the home, kayaking and pay-as-you-go food and drinks from Wokworks. 
Friday Night Lights
Where: ChesLen Preserve, 1199 Cannery Rd., Coatesville, Pa.
When: Friday, July 14, 7 p.m. – 10 p.m.
How much: children 10 and under free, $47 and up, ACCESS cardholders, $2
You can't say Friday Night Lights isn't an inclusive event. There are regular tickets, VIP tickets, and even "Next Gen" tickets for those in their 20s, 30s, and 40s. And ACCESS cardholders receive a steep discount. FNL organizers boast the setting is the most beautiful in Chester County, promising a night of socializing, live music from Gooch and the Motion and the Billy Walton Band, along with pay-as-you-go food, drink, and a s'mores bar. There's even stargazing with local astronomy clubs.
East Coast Reptile Super Expo
Where: Greater Philadelphia Expo Center at Oaks, 100 Station Ave. Oaks, Pa.
When: Saturday, July 15, 9 a.m. – 4:30 p.m.
How much: $8 in advance, $10 at the door (cash only)
Geckos and lizards and snakes, oh my! That's what's being sold at the East Coast Reptile Super Expo. Reptile fans will have the chance to purchase live animals — and the items needed to take care of them. If that wasn't enough, the venue promises a clean, safe, and  air conditioned environment (a must for July).
---
Arts & Culture
Ballet X Summer Series 2023
"Sidd: A Hero's Journey" is the ballet version of Herman Hesse's 1927 novel "Siddhartha," about a man seeking the meaning of life. Choreographer Nicolo Fonte said "the ballet is one of hope" and was
inspired by the spiritual themes in the book. He previously choreographed 2013's "Beautiful Decay" and 2019's "Steep Drop, Euphoric."
Barnes on the Block
The Barnes Foundation opens its doors to the public at its annual, free "Barnes on the Block" event in partnership with the Philadelphia Mural Arts Program and Afrotaino. The all-day event features performances by TameArtz, live mural painting, an arts and performance workshop, and a found objects art project. Admission to the Barnes galleries and its latest exhibit, "William Edmondson: A Monumental Vision" is included.
Community Jazz Fests
This weekend boasts not one but two community jazz festivals. At Saunders Park in Powelton Village, HopePHL hosts the annual Lancaster Avenue Jazz & Arts Festival, featuring Spontaneous Creativity with Duane Eubanks as the headliner. Community-based vendors, a children's tent, and good vibes are on the schedule. In North Philly, the Beech "Jazz on the Ave" Music Fest features performances by Lady Alma and Vertical Current, Tia Shanae, Karen Smith, and Lydia Hilliard. 
2023 Summer One-Act Bonanza
The Summer One-Act Bonanza is the Old Academy Players' summer showcase of several one-act plays. The plays which include "Love Between the Dryer Sheets," "Lovebites," "Gene Sisters," and "Science Friction," are original comedies written, acted, and directed by members. Grace Kelly started her career at the theater, so who knows who'll make an auspicious debut next?
---
Music
Elvis Costello
Now that Elton John has exited stage left, The Eagles are retiring, and Madonna is recovering from a recent illness, seeing living legends of a certain era should be in your plans while they're still on the road. So when Elvis Costello comes to town, there's no excuse! The singer/songwriter/bandleader is at the Met Philadelphia with The Imposters in support of his latest project, "The Boy Named If," (2022) which earned him a Grammy nod for Best Rock Album.
Legends of Soul: All-Star Tribute to Marvin Gaye, James Brown, Bobby Womack & More
Legendary R&B and soul stars Marvin Gaye, James Brown, and Bobby Womack have passed on, but the Legends of Soul All-Star Band and the All-Star Horns are making sure their contributions don't go unremembered. The musicians include several who've played with legends like Gladys Knight, Aretha Franklin, George Clinton, Prince, The Stylistics, Heatwave, Bloodstone, and more. They will showcase their considerable chops during a performance at World Cafe Live on Friday night.
---
New Jersey
Matchbox 20
Matchbox 20 proves that some bands only get better with time. After almost 30 years, they're still making music that resonates with their fanbase. And they have all but one of their original band members, including frontman Rob Thomas, even after his solo success. They're pulling up to the Freedom Mortgage Pavilion on the Slow Dream tour to support their latest album, "Where the Light Goes," released in May.
Big Scott's Annual All-White Affair
Where: Battleship New Jersey, 100 Clinton St., Camden, N.J.
When: Saturday, July 15, 8 p.m.
How much: $50 and up
Entrepreneur Scott "Big Scott" Shepherd has been a pillar in the Camden community for many years. His annual All-White Affair has been one of the summer's most anticipated events for over a decade, even as it moved to various venues. This year, it's on the Battleship New Jersey and includes live music, a cigar lounge, and appearances by Philly stalwarts Lady B, DJ Touchstone, and Gina Thompson.
---
Delaware
Wilmington Street Food Festival
If a day of testing out all the greasy, delicious street food that you can fit in your stomach is your kind of good time, then head to the Wilmington Street Food Festival. A "crazy eating" challenge, a cornhole tourney, ax throwing, a break dancing demonstration and 25 food trucks make for a full day. The fact that all the food is priced at $5 and under is just…icing on the cake? Or would that be grease on the grill? If that's not enough, they also promise a cheese fry fountain.




Read More: Things to do: Blobfest, RiverFest, Elvis Costello, and Bastille Day