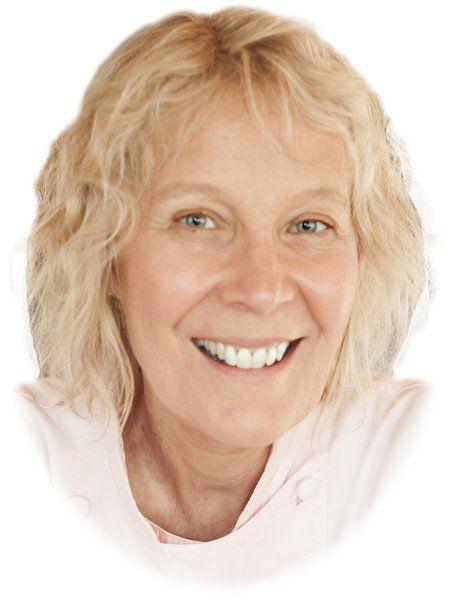 Basil is summer's gift to cooks. A tender heat-loving annual with a potent scent and sweet, spicy robust flavor, this herb has the power to awaken the cook in you. It will send out its captivating scent and charm friends and family into your kitchen.
Maybe you feel stuck in the 1980s pesto craze. Take heart: there's a whole new world for basil lovers. This fragrant herb can be bold enough for a spicy Thai curry or mild enough for an omelet or poached fish. Layer whole leaves in a grilled cheese sandwich, slather corn on the cob with basil butter, toss basil in olive oil on sautéed zucchini or into corn chowder, batter and deep-fry leaves for fritters, simmer and steep basil in heavy cream then chill and whip or use for basil-scented ice cream.
Basil may seem strong-willed, but it is delicate and at its best when treated gently. Allow it to star in a dish. Basil plays well with other herbs like chives, cilantro, mint, parsley, marjoram and oregano. Eminently versatile, basil can fit into any course of a meal: soup, salad dressing, sauces for meat and fish, in grain dishes, on potatoes or eggs, in chocolate or fruit desserts and in breads. Basil stems are useful in the smoker or simmered in stock.
Besides the most popular summery combinations of basil with tomatoes, corn, zucchini, carrots or green beans or as pesto, you might pair it with honey and grilled or fresh peaches, apricots or berries, mash it into a basil butter or steep it in your next batch of iced tea.
Although there exist 150 species of basil, the Sweet and Genovese basil remain the all-round favorites. Other appealing varieties include Bush or Globe basil with tiny leaves and a strong anise flavor, Cinnamon basil with a spicy cinnamon scent is good in desserts, Thai basil with a sweet anise flavor is delightful in spicy Asian food, the small, slender-leafed lemon basil works with seafood or berries and the milder Lettuce Leaf or Mammoth basil is perfect for stuffing. Opal and Purple Ruffles basil tastes much like regular basil but have purple leaves that make a colorful contrast when served raw in salads.
Harvest the top leaf tops by pinching above a leaf pair; don't let basil plants flower or they will get lanky and begin to die off. Fresh basil dislikes cold, so don't refrigerate it. Ever. Store it by packing the dry tops loosely in zipper bags in the coolest part of your house (50 to 60 degrees F is ideal, but higher is okay, too). You may also store long-stemmed sprigs (away from direct sunlight or heat) for a week: place stem down in a jar of water (like flowers) then cover loosely with plastic.
Basil's lovely flavor softens as it cooks so add it just after you've turned off the heat and allow it to just steep, not cook, in a hot sauce or soup. It's best to tear basil; metal knives tend to blacken it. Never mince basil lest it turn into an oxidized, blackened mush. If you've an excess, purée basil leaves (no stems) in a food processor or blender with extra virgin olive oil, freeze in ice cube trays and transfer to a zipper baggie. This is a good way to preserve basil. When you feel moved you can toss a dollop of the purée into sauces, salad dressings, soup or on pizza.
Our ancestors appreciated basil's non-culinary gifts. They employed it as aphrodisiac and symbol of love. The scent of basil woos the most recalcitrant of lovers, diners and cooks with the promise of summer.
Baked Stuffed Tomatoes Provençale
8 servings
4 firm, ripe, large tomatoes
2 t. finely minced garlic
2 T. minced shallots, optional
5 T. torn basil leaves
1 t. fresh thyme, chopped
¼ t. salt
½ t. ground pepper
1/4 C. extra virgin olive oil, more as needed
3/4 C. to 1 C. dry or fresh breadcrumbs.
Preheat oven to 400 degrees F. Cut tomatoes in half crosswise. Using an index finger, poke seeds from tomato cavity. Sprinkle halves with salt and place tomatoes upside down on a rack to drain 10 to 15 minutes.
Combine garlic, shallots, basil or parsley, thyme, salt, ground pepper, olive oil and breadcrumbs. Fill each of the tomato cavities with stuffing. Set tomato halves into an oiled baking dish that fits them snugly. Drizzle tomatoes with more olive oil.
Place baking dish into oven and bake until tomatoes are tender but still hold their shape, 20 to 30 minutes. Filling should be lightly golden. Serve warm or room temperature.
Basil Nectarine Tea
4 C. cold water
1 C. packed, fresh clean basil leaves, plus some for garnish
3 nectarines
Maple syrup or sugar, to taste
1 C. freshly squeezed lemon juice
Place two cups water, one nectarine, all the basil, and 1/2 cup sweetener into a non-reactive pot and bring to a boil. Simmer on low heat 5 minutes. Cool 10 minutes and strain through a sieve, pushing nectarine pulp through.
Stir in 2 cups cold water and lemon juice. Taste and adjust flavors. Thinly slice nectarines into the tea and refrigerate. Serve over ice garnished with a sprig of fresh basil.
Basil Compound Butter
Melt coins of this butter onto grilled corn, chicken, steak, seafood or vegetables.
Yields about 1/2 cup
4 T. finely torn basil
1/2 to 1 t. lemon juice
4 oz. or 1 stick butter, room temperature
1/2 t. salt
Place all ingredients into a bowl and mash together with a wooden spoon until they are well distributed. You may also place all ingredients into a food processor and purée. Scrape the butter mass onto a piece of parchment paper or saran wrap and roll into a cylinder. Freeze or refrigerate until firm. Cut off coins of the butter as you need them.
Basil-Infused Whipped Cream
— Adapted from "The HerbFarm Cookbook" by Jerry Traunfeld
Yields one scant pint
2 C. whipping cream
4 four-inch sprigs of basil
Pour cream into small saucepan and heat over medium-high heat. As soon as the cream comes to a full boil, add herbs and remove the pan from the heat. Cover the pan and allow the herbs to steep for 30 minutes.
Strain the liquid, pressing down on the herbs; discard herbs. Chill infused cream. Whip with a little sugar. Top crisps, pies, cobbler or fresh nectarines, peaches, blueberries or peaches with it. Use within 3 days.
(You may infuse herbs into milk.) Add this to desserts that call for cream (or milk) like baked goods, custards or ice cream.
Raw Zucchini Salad with Basil
Serves 4 to 6
1 lb. small, very fresh zucchini
2 stalks celery, diced 1/4 inch, about 1/2 cup
1 C. very ripe, seeded and diced tomatoes
2 T. torn basil leaves
1 small clove garlic, finely minced
Freshly squeezed lemon juice
4 T. extra virgin olive oil
Scrub zucchini under cold water. Cut off both ends. With a swivel peeler or on a mandoline slice zucchini very thinly. Toss strips into a salad bowl with celery, tomato, basil and garlic. Season to taste with salt, lemon juice and olive oil.
Refrigerate one hour, and serve. If you choose to refrigerate the salad longer, omit salt until just before serving.




Read More: The Global Chef: Treat basil tenderly and go beyond pesto