Being one of the greatest basketball players in the world has its own advantages. The average NBA athlete makes millions of dollars and if you're one of the rare superstars of the NBA you can potentially earn hundreds of millions of dollars in the league over the course of your career. Shaquille O'Neal is one of the highest paid stars in NBA history. The Big Diesel recently surprised a chef when he revealed how he goes about consuming food at his rather lavish mansion.
America's Favorite Video Today
Shaquille O'Neal earned around $292 million throughout the course of his career. His net worth is reported to be around $400 million. O'Neal made a surprising appearance with a celebrity chef on social media and surprised him with his lavish ways of going about his daily life.
Shaquille O'Neal surprised a celebrity chef
ADVERTISEMENT
Article continues below this ad
Nick DiGiovanni is famous chef on YouTube who enjoys a massive following of 11 million people on social media. He has done quite well for himself and has a net worth of over $34 million. But he was surprised by Shaquille O'Neal's expensive lifestyle as he took the four-time champion on a burger making competition.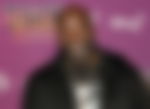 On getting asked if Shaq cooks, he replied, "Cook? I could get whatever I want. I could just wake up and say, hey, cook me an egg salad sandwich and they will magically appear."
Shaq had to remind the interviewer that he's not short on money and he doesn't need to spend his time on making sandwiches for himself. Giovanni was taken aback by his claim. It's quite evident it pays to be a the greatest big man to step on the basketball court.
But the basketball court is not the only place where Shaq has made money on. He happens to be a savvy investor and has got several startups in his portfolio. He recently gave his secrets to be a successful investor and a big businessman.
ADVERTISEMENT
Article continues below this ad
Shaquille O'Neal gives away his business ethics
Shaquille O'Neal values ethics quite highly. He dwelled on the importance of ethics which made him highly successful in the world of investing.
WATCH THIS STORY: Shaquille O'Neal grills fans with hard-hitting question
ADVERTISEMENT
Article continues below this ad
The NBA Hall of famer said, "Ethically, honorably, and hand shakily. What I mean by that is a lot of times when I do deals it's on a handshake. Like, I'll meet with a company that is okay, boom and then I let the lawyers get involved. If I can. If one of those are off, I won't do the deal." 


Read More: Despite $34,500,000 Net Worth, Chef Feels Poor as Millionaire Shaquille O'Neal Admits How