We've been doing away days wrong 
Outside the Bet365 Stadium in Stoke there is a stretch of canal that, for any visiting fan, will give you a taste of the Potteries for the spare change rattling in your pocket.
Oatcakes, native to this part of Staffordshire, are sold out of a barge stuffed with sausage, cheese and bacon. At the same time, a mobile boozer called the Barge-Inn Booze is usually found moored up beside it selling real ales from local breweries such as Titanic ales and Lymestone breweries as well as your classic lagers and spirits. 
It's a damn sight better than anything you'll get inside the stadium, where flat pints of whatever continental lager they can get for cheap usually get served over the counter next to a hot plate of sorry-looking beige food.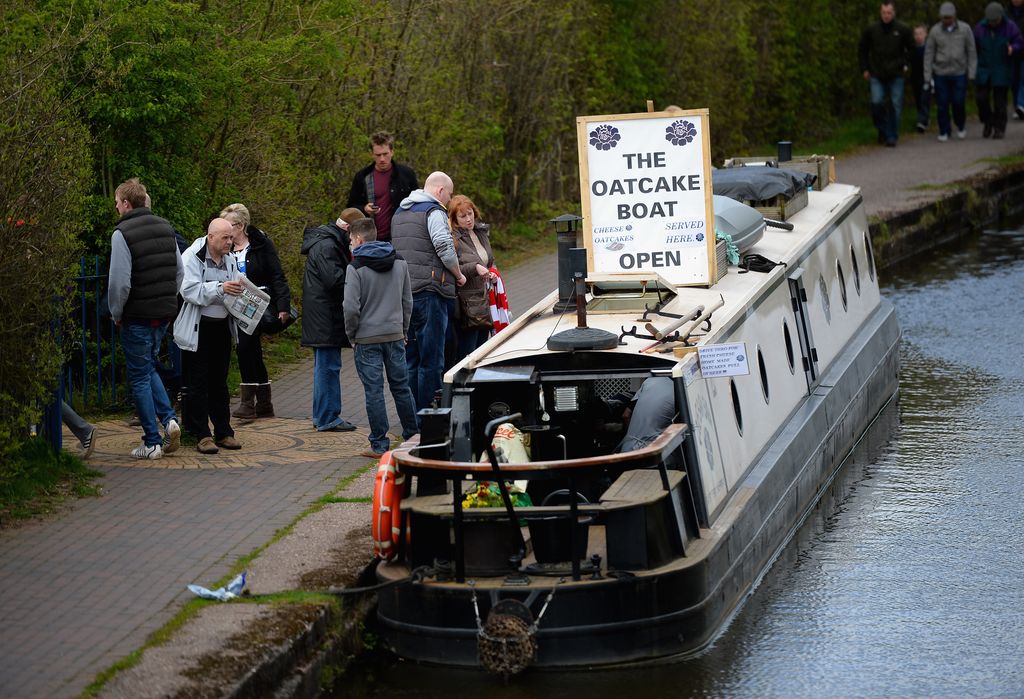 And Soke is by no means an outlier in this regard. 
The inability of football clubs to serve something that is even half edible on matchdays has become a curse on away day trips for some time, giving rise to social media accounts such as Footy Scran, which shames football clubs for serving measly grub at a shamefully hefty price.  
With the rare exception of the newly-built Tottenham Hotspur Stadium, where freshly-brewed pints pour from the bottom up and street food stalls line the concourse, the rule of thumb is to stay away from the stadium if you want to eat and drink anything half decent, and even then you're usually lumped into a nearby 'away-friendly' pub that makes you queue for hours before throwing beer that looks like apple juice at you from over the bar.  
That is why, about five years ago, I decided to do things differently. 
Ahead of a season opener against Southen United, a few mates and I decided to bin off the pub options near Roots Hall and went to Leigh-on-Sea instead, where we tucked into local ales on the seafront and feasted on plates of seafood from nearby shacks. We decided then and there that if you can do this in Southend then you can do it anywhere, and our away days have changed ever since. 
The general rule is to eat and drink like the locals do. In Hull, we had Hull patties outside of a chip shop and in Rochdale we ate rag pudding that consists of a gooey meat mix in suet pastry that spills over the chips and peas. 
In Wigan we tried a Wigan kebab – a pie in a barm – with pea sauce (pey wet) and in Plymouth we ate a Cornish Pasty out of the back of a van that was so heavy it felt like carrying a newborn baby under your arm.
We supped on local ales from microbreweries, drank wine at a fish stall in Doncaster market and did the best part of the Bermondsey Mile before Millwall away before turning our nose up at the Carling Ice Bar in The Den. 
And best of all, we wrote it all down – ensuring no football fan has to suffer the disappointment of a bad away day again.
The Great Pie Revolt is available on Amazon and on all major retailers. 


Read More: How to eat and drink your way around the 92