Estimated read time: 3-4
minutes
Summer is here and that means one thing: it's grilling time. Whether you're spending time in the backyard on a Sunday evening or throwing the ultimate summer pool party, chances are good you'll be firing up the grill.
To make your mealtimes even easier (and tastier), Beehive Meals is now offering a new Grill Box.
If you haven't heard, Beehive Meals was created in 2019 to help take the busy work out of family dinner by providing a convenient meal prep and delivery service for busy parents and families. Since then, the company has grown to serve families across Utah, Idaho and Arizona.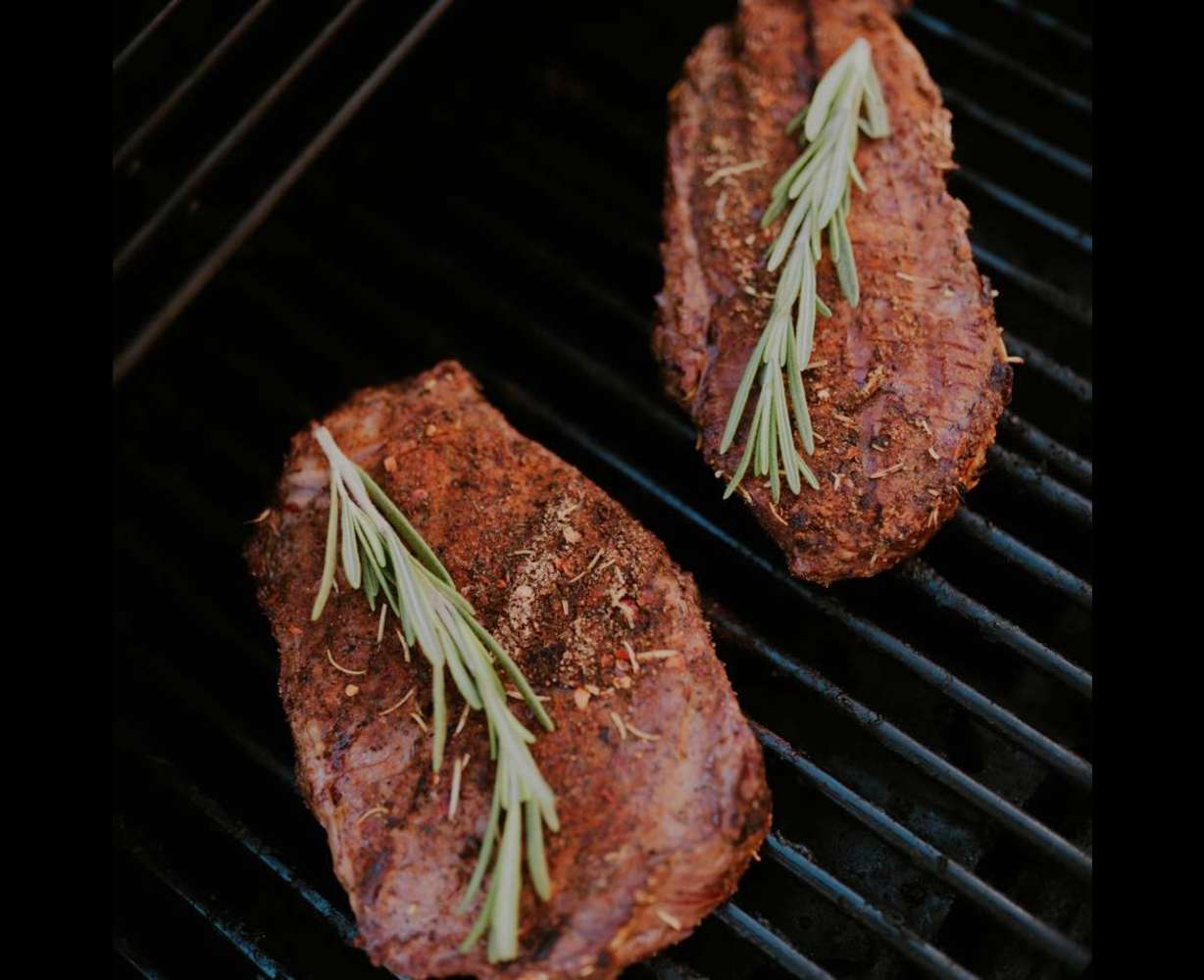 With convenience and budget-friendly home-style meals in mind, Beehive Meals has something for every family, and that includes their new Grill Box. People love grilling, but often it's the prep that gets in the way of the burners never being ignited. Beehive Meals is here to take the hassle out of the fun.
What's in the box?
Like all Beehive Meals, the Grill Box comes with everything you need and want to make a delicious home-cooked meal. Each box comes with premium meat, spice blends and marinades. Additionally, Beehive Meals promises the meat included is sourced through local butchers and is cut and trimmed to perfection.
With each Grill Box you'll receive:
Four 1-pound all-natural chicken breast packages
Six 5.33-ounce ground chuck patties
Two 1-pound ground beef packages
Four 8-ounce boneless pork chops
Two 10-ounce choice New York steaks
Two 6-ounce choice petite sirloin steaks
One Hawaiian marinade
One teriyaki marinade
One barbecue marinade
One steak rub
One burger seasoning
One taco seasoning
One box will definitely feed your family for at least a couple of nights, saving you a trip (or a few) to the grocery store.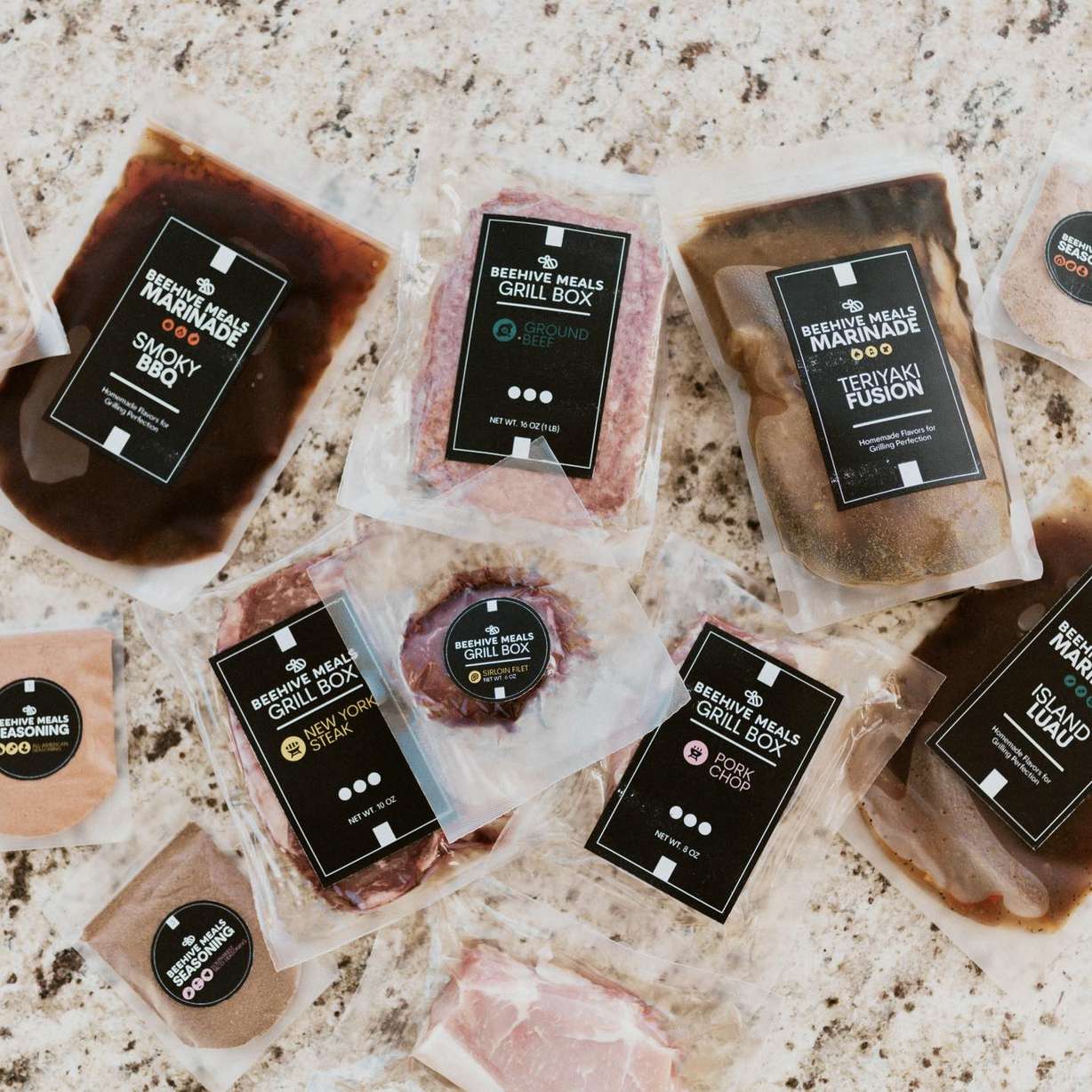 Why so many families are turning to Beehive Meals
Life is short, and its summers are even shorter. Especially when you have kids at home. Whether you love cooking or not, no doubt gathering ingredients and preparing meals takes significant time — time that could be spent making memories. That's where Beehive Meals comes in.
For an average of just over $3 per serving, Beehive Meals is all about convenience without breaking the bank. The U.S. Buereau of Labor Statistics says 44% of all food spending in 2018 was spent on food away from home. If you find yourself ordering in more than making something at home, you probably save hundreds of dollars by preparing your own food.
But making the jump between ordering that pad thai and making it yourself can be overwhelming. With Beehive Meals, all you need to do is throw the meal in your crockpot — or grill —maybe add a side or two and enjoy. It's that easy.
Grilling made easy
With Beehive Meals, summer grilling can be fun and stress-free. With the convenience of having top-quality meats, handcrafted spice blends and house marinades delivered right to your doorstep — all for a competitive price — it's a no-brainer.
If you're ready to simplify and elevate your grilling experience, reserve your Grill Box delivery today. With delivery dates available throughout the summer, depending on location, Beehive Meals can be on your doorstep before the week's end.
Don't miss out on this opportunity to savor summer and make your next backyard barbecue an unforgettable event! Visit beehivemeals.com for more information.
×
More stories you may be interested in


Read More: Utah company shakes up prepared meals with a grill box