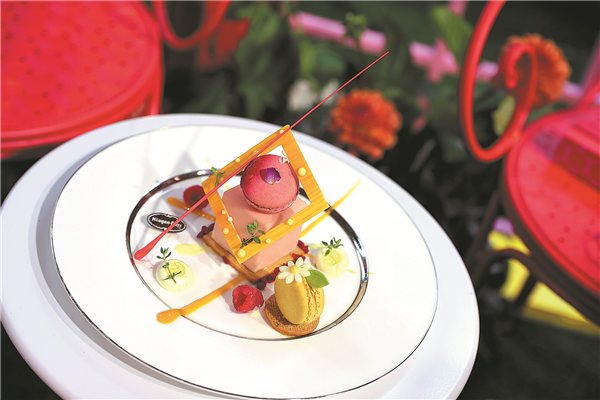 French pastry chef Pierre Herme, who has conceived more than 2,000 macaron recipes, will publish a book on plant-based desserts in October.
Dubbed the "Picasso of Pastry", Herme believes that as more people pay attention to health, avoiding excess fat will become even more important. Besides lowering carbohydrates and fat by 30 percent, he wants to preserve the delicious flavor of the desserts.
The book will have many illustrations and delicious vegetarian recipes, Herme says.
"Plant-based or vegetarian desserts are considered low-end products in most people"s opinion, but that is not what I want. People will find that those low-calorie desserts in my store look and taste the same as other high-end desserts," Herme explains, adding that high-end plant-based desserts have not yet emerged in France, and there are a lot of possibilities for innovation in this direction.
As the descendant of four generations of bakers and pastry chefs from Alsace, France, Herme left the region at the age of 14 to become an apprentice to famous dessert chef Gaston Lenotre.
Later, in 1997, Herme founded the luxury "Haute Patisserie" company Pierre Herme Paris and opened its first store in Tokyo in 1998, followed in 2001 by the Parisian patisserie at 72 rue Bonaparte.
In 2016, Herme was voted best pastry chef in the world by the Academy of the World's 50 Best Restaurants.
Among the long list of desserts, macarons, a classic French pastry, with buttercream, ganache, or fruit curd sandwiched between two meringue-based cookies, have taken up most of his time.