The world was forever changed by Anthony Bourdain, a master chef, and traveler who told captivating stories. The American celebrity chef passed away in 2018. Besides being one of the most well-known and celebrated chefs in the world, Bourdain was a renowned author and a travel documentarian. He was also a BJJ enthusiast, who showed utter intrigue while learning the prowess. Having so many great experiences, Bourdain indeed led a wonderful life.
America's Favorite Video Today
In fact, the UFC commentator and JRE host, Joe Rogan, even shared a heart-touching incident about the celebrity chef in the past. Interestingly, years after that incident, a clip featuring Bourdain resurfaced on Instagram, which highlighted the real reason for the maestro to choose martial arts later on.
Why did Anthony Bourdain choose BJJ?
ADVERTISEMENT
Article continues below this ad
Scenes became captivating when a renowned BJJ black belt, Josh Hinger, posted a clip on Instagram. Interestingly, the clip featured Bourdain since he had a gripping revelation to make. Well, the video from the past surfaced an interview featuring Bourdain. The prime focus of the clip was to highlight his desire of choosing BJJ after his culinary career.
He said, "I started it at 58, It is the last thing in the world that I have ever imagined wanting to do or enjoying. I have never hung out in a gym. I have never really cared about this thing. You can best be explained by at my age to learn an entirely new skill is deeply satisfying."
Well, he further quoted, "I am learning an entirely new skill, a very difficult one. A very physically demanding one but one that I think about for the rest of the day. They call it physical chess because it is something you think about."
 Read More – Joe Rogan Replies to "I'm Leaving Twitter Because Elon Musk Is Evil" Brigade: "Pretty F***ing Wild"
The footage clarified that, as he claimed in the interview, he was eager to learn martial arts. He revealed his plans to master a whole new skill that was quite different, but physically demanding. He made his goals apparent by referring to BJJ as a satisfying talent to learn. It is quite rare that a culinary genius tried to transition him into a BJJ genius. Having such an intense passion for BJJ, Bourdain surely had a gripping history with the sport. However, he also had a history with the UFC commentator, Joe Rogan.
What was Joe Rogan's regret for his lifetime?
ADVERTISEMENT
Article continues below this ad
Rogan was one of Anthony Bourdain's many pals. Bourdain, though, committed suicide in 2018 in a prestigious hotel in France. Although the passing of a culinary artist was lamented by the industry, Rogan was also moved to tears.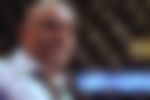 The 138th episode of The Joe Rogan Experience included Anthony Bourdain as a guest. While the two were conversing, the chef was sipping some beer and asked for a refill. Joe Rogan did not give him a refill since he couldn't understand it. He still harbors remorse about that.
ADVERTISEMENT
Article continues below this ad
Well, that regret would surely bother Rogan forever. He seemed upset while sharing that experience. However, Bourgain would surely be in the memories of not only the culinary world but the world of martial arts forever. What do you think? Let us know in the comments.
WATCH THIS STORY: Joe Rogan's emotional moments


Read More: Years After Joe Rogan's Saddening Confession About Anthony Bourdain, Real Reason for