Paul McGreevy, his wife Cindy and children were in Hawaii for their first major summer holiday in years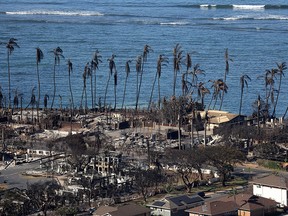 Article content
As the world watched Lahaina burn, Calgary chef Paul McGreevy and his family had a live view from across the bay.
They had just driven back to their hotel in Wailea from the historic city when the gravity of the situation began to sink in.
Article content
"It's devastating," said the Calgary celebrity chef and current instructor at SAIT. "I mean, I'm on the outside. I can't even imagine what those people are going through. It's heartbreaking."
Article content
McGreevy, his wife, Cindy, and children, Owen and Lilly, were in Hawaii for their first major summer holiday in years. Paul had visited once with his family when he was about 10 and wanted to share the experience with his children.
They flew into Maui from the island of Kauai on Tuesday, the day before they were to fly home, and drove to Lahaina, one of Paul's favourite memories from his trip many years ago.
As they pulled into the community, there were no signs of the fire that would wreak havoc hours later. They drove down its famous Front Street, lined with artisanal shops, restaurants and galleries, but everything was closed as the power went out on the city.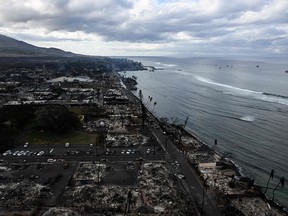 They returned to their hotel and turned on the TV to discover what the rest of the world was learning about.
As they looked out their hotel window, they could see flames on the other side of the bay.
"At first I truly do not think we understood the magnitude of what this was," said Paul. "When the pictures first started to come in and then people really started to reach out to us — friends, family, co-workers, all wondering sort of if we were safe and if we were far enough away from the line of fire in that area. Then you start to read the news, and social media obviously starts to play a role, and then you start to actually see what has happened."
Article content
As of Friday afternoon, the death toll had risen to 55 while many of the historic sites and landmarks of the Hawaiian kingdom's first capital were lost.
The McCreevys' flight home on Wednesday was cancelled, as were flights for all Canadian travellers trying to get home, but they managed to find a place to stay and by Friday morning arrangements had been secured through WestJet to get back to Calgary that day.
They were joined by just about every other tourist on the island at the airport, with well documented reports of people camping out in the hopes of securing a ticket back to the mainland.
Paul was impressed, however, with how travellers were acting while food kits were distributed.
"There's definitely some frustration but I think there's a lot more understanding, and there's a lot more compassion, I think, for everybody," he said. "Everybody's going through the same thing."
As Cindy boarded the plane on Friday, she was battling a mixture of feelings, describing herself as a "puddle."
"Driving to the airport this morning, I cried. And now I can't stop," she wrote in a message to Postmedia. "I don't know if it's relief that we're going home or guilt for being the lucky ones or heartbreak for the people, animals, homes and businesses that have been lost."
Article content
She described Hawaiians as some of the kindest and most positive people she has had the good fortune to meet. They have an inspiring spirit of perseverance, that "we just need to work together and we can do anything."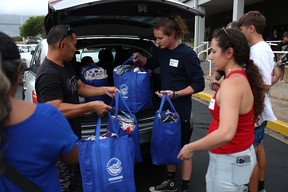 For Paul, it was emblematic of how the Islanders were already responding to the tragedy and rallying around the crisis and looking for ways to help the affected.
"It's the most amazing thing to watch these people come together and figure out ways to help everybody," he said. "There's a lot of tired faces here right now. There's a lot of people who have slept in their cars. There's a lot of people here outside and slept at the airport. And they're doing their best to try to get everybody out of here, but it's a pretty surreal sort of environment and space to be in right now."
There are a number of ways people can contribute to relief efforts:
Maui Food Bank — 808-243-9500 — in need of food and money;
Maui Humane Society — 808-877-3680 — pet food, pet supplies, volunteers and money;
Habitat for Humanities Restore — 808-242-1140 — construction/remodel supplies, furniture, and money;
Salvation Army-Kihei — 808-875-8065 (Lahaina store destroyed in fire) — clothes, furniture and money;
Hawaii Community Foundation — 808-242-6184 — money.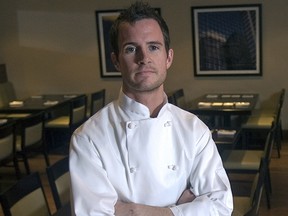 Twitter: @JoshAldrich03


Read More: 'Devastating': Calgary chef and family drove through doomed Lahaina just hours before