Le Gavroche – one of the UK's most celebrated restaurants – is to close after 57 years, Michel Roux Jr has announced.
The two Michelin-starred restaurant, in London's upmarket Mayfair district, has for decades been famed for its high-class take on classic French cuisine.
It has also been the springboard of the careers of numerous celebrity chefs, including Gordon Ramsay and Marco Pierre White.
But it will shut down early next year when its lease expires, according to celebrity chef, Roux Jr.
The 63-year-old – a judge on MasterChef: The Professionals – said in a statement that he wanted to have a better work-life balance.
He wrote: "This decision has not been made lightly. Le Gavroche means so much, not just to myself and the Roux family, but to the wider Gavroche team and you, our guests, who have become our family over so many years.
"I have always felt that should Le Gavroche ever close, it must be on a high.
"Le Gavroche continues to be fully booked, week in, week out, but I have known for a while that I must make time for a better work/life balance, so I can spend more time with my family and on my other business ventures."
Roux Jr added that a series of "celebratory dinners", starting in November, would be held until the restaurant's closure and that the name would "continue to be a familiar presence" in pop-ups and other Roux ventures.
"This is not the end of Le Gavroche – the restaurant may be closing, but the name will live on," he added.
Read more:
Gordon Ramsay's restaurant taken over by activists
Prezzo set to shut 46 restaurants
"I could not be more grateful for the restaurant team, who have loved the restaurant as if it were their own.
"The entire team both past and present, will forever have my gratitude, and will always be considered as part of the Roux family."
The restaurant was opened in 1967 by French restaurateur brothers Albert and Michel Roux Sr.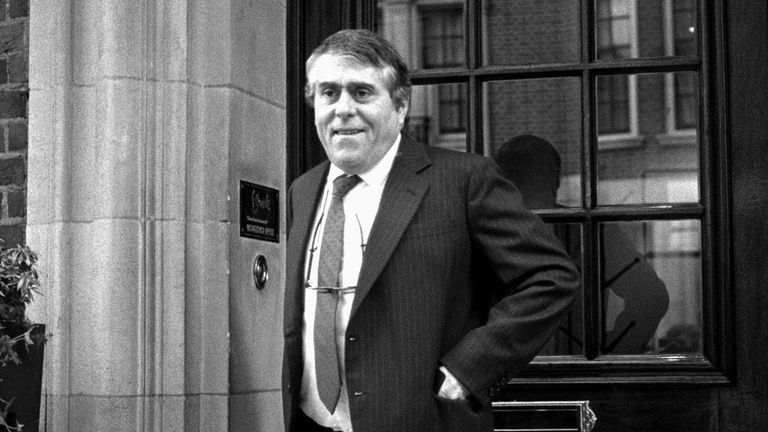 At the time, it was the only French restaurant of its kind in London, offering classical French food and the highest standards of cooking and service.
It was also the first restaurant in the UK to be awarded three Michelin stars, which it held from 1982 to 1993.
Roux Jr, the son of Albert Roux, took over the restaurant since 1991, earning two Michelin stars and a consistent slot in the list of the world's top 50 restaurants.
A number of top chefs have also "earned their stripes" at Le Gavroche, including Ramsay, who worked there for a year in his 20s, and Pierre White, who trained with Albert and Michel Roux Sr at the restaurant in the early 1980s.
Celebrity chef Marcus Wearing, also a judge on MasterChef: The Professionals, joined the team at Le Gavroche in 1993, where he worked alongside Ramsay.


Read More: Le Gavroche: Michel Roux Jr to close renowned London restaurant for 'better work-life