Chicago has no shortage of high-end tasting menu restaurants. From stalwarts Alinea, Oriole and Smyth to pandemic-era hits Ever, Kasama and Esmé to now-shuttered classics Tru, Everest and Charlie Trotter's, fine dining has long played a role in Chicago's culinary evolution. Recently, a new crop of chefs has moved away from the hushed dining rooms and high ticket prices to embrace more casual—and sometimes more interactive—prix-fixe experiences. 
This opens opportunities to enjoy these once somewhat unattainable dining experiences, while also letting chefs get more creative, have fun and showcase their food more authentically. Tasting menus historically have centered around classic French technique, which many younger chefs employ. But now the cuisine, whether Indian, Mexican, Middle Eastern or even a menu revolving around variations on duck, plays a starring role built upon that classic training.
Chef Donald Young, who steered West Town's Temporis to a Michelin star in 2018 (the restaurant recently added an abbreviated five-course tasting menu for $135), hosts an intimate and whimsical tasting menu experience at an undisclosed location in Uptown (guests get the address 24 to 48 hours ahead of time) twice a month. At Duck Sel, up to 18 strangers come together in a communal setting for either a $150 seven- or $225 15-course menu. Diners eat high-quality ingredients in playful dishes like an Iberico ham donut; caviar and grilled cheese with A5 Miyazaki wagyu; and duck and waffles, while (hopefully) engaging in conversation with strangers in a lively setting.
"I have music that's a little louder," Young said. "You're at a table with random people and the conversations get deeper. People get out of their comfort zone and come together over food."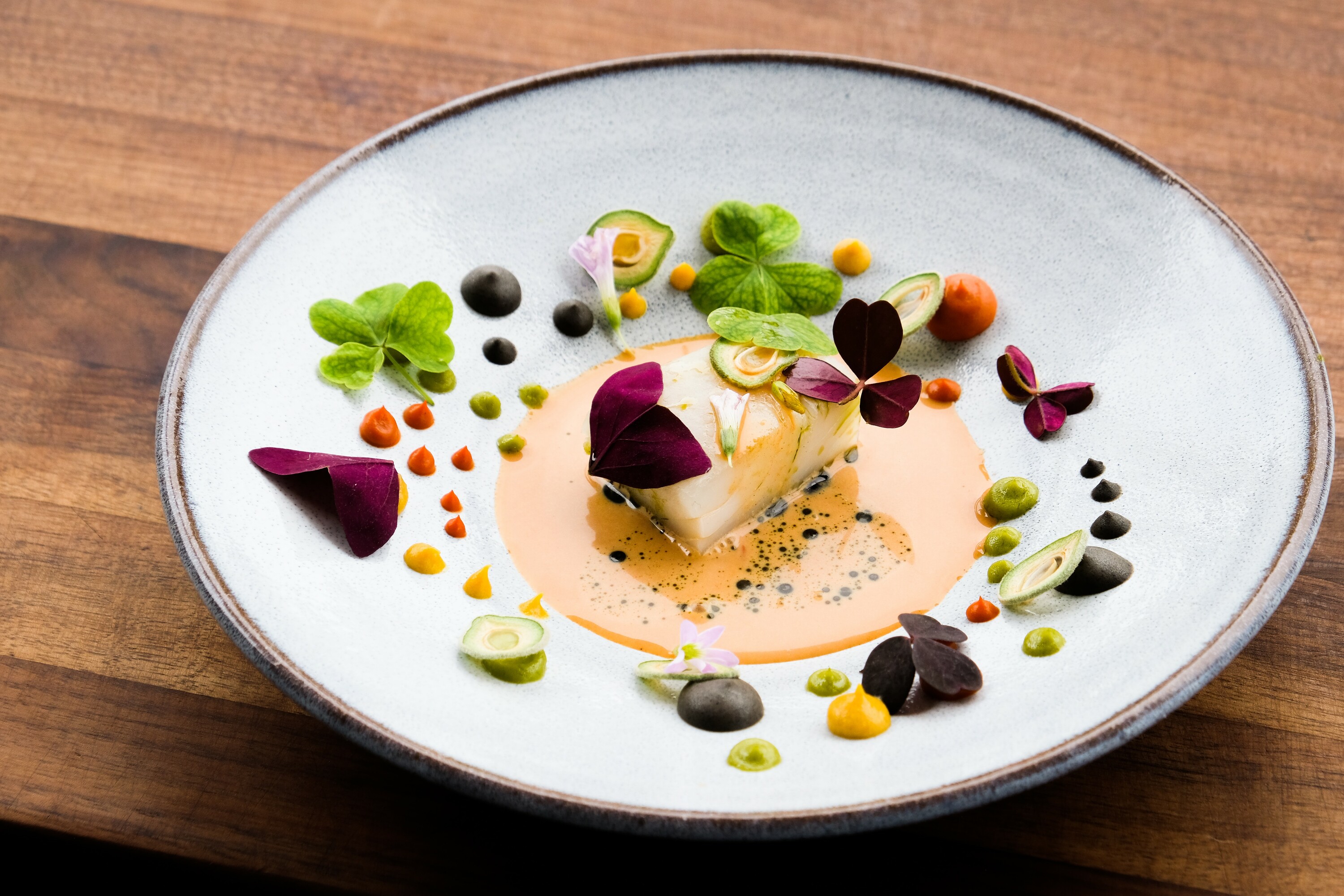 Sharing cultural stories through food
Zubair Mohajir, the James Beard Award-nominated chef behind Coach House at Wazwan, understands the allure of breaking down barriers during a tasting menu experience. He creates a casual, no-rules type of atmosphere, while also educating guests about his culinary and cultural background. 
"You're not just coming in, eating eight courses, and leaving," Mohajir said. "We talk about food as flavor first. We can't forget the stories of all these traditions and where they came from. I love blowing people's minds with the history of what they're eating." 
The Coach House highlights the spices and traditions of southern India to help introduce people to new flavors and dishes. Mohajir, who trained under renowned chefs like Jean-Georges Vongerichten and Gaggan Anand, cooks with passion and authenticity and it shows through his food.
"People can taste that I'm cooking food from where I am from," he said. "Nobody works with spices from India better than an Indian. I give homage to the chefs I learned from, but we're cooking because of our mothers and grandmothers. The food is in our psyche." 
On Howard Street in Rogers Park, Mona Sang takes storytelling a step further. Her seven-course tasting menu at Khmai Fine Dining, one of Chicago's only Cambodian restaurants, comes to life through four vignettes of live dinner theater. While traditional Cambodian music plays throughout the three-hour experience, Sang's team depicts the story of her country's painful history with the Khmer Rouge while introducing diners to traditional flavors of the southeast Asian nation. Here you find lemongrass, ginger, and galangal mingling with the pungent funkiness of fermented fish sauce and paste in stews, curries and stir fries.
"It's not just the food," Sang said. "There are stories behind them I want to share. You're following a journey with me, seeing it through my eyes, and it's something people haven't seen before."
High-quality yet accessible fare
Sang sought to showcase her people's food at a lower price point. Sujan Sarkar, the chef/partner of Indienne, which was just named one of Bon Appetit's best new restaurants of 2023, always aimed to present classic Indian dishes with a modern twist at a more accessible price. When Indienne opened in late 2022, Sarkar offered vegetarian- and non-vegetarian tasting menus for $80 and $90, respectively (inflation has caused costs to rise to $110 and $120). The beautifully plated six-course dinners change seasonally with ingredients such as passion fruit pani puri with a buckwheat tart and green apple; chanterelle mushroom kebab in a parmesan yakhni with truffle and walnut; and roast scallop with squid sofrito and malai curry.
"The cuisine is different, the flavors are different, and how we do things is different," Sarkar said. "It's high-quality food backed by creativity, but the fundamental of any restaurant, your price point has to be affordable."
A lower price and come-as-you-are ethos also helps destigmatize the formality of a tasting menu, even if it still uses luxe ingredients like crab, caviar, wagyu and oysters, which is what happens at Valhalla inside Time Out Market Chicago. 
"We want to be the anti-fine dining restaurant," said Valhalla chef/owner Stephen Gillanders. "Not to challenge it or stick it to the man, but as a person who loves going out to eat, tasting menus can set expectations unnecessarily. Sometimes at Valhalla, this is the first time someone is having a tasting menu and this environment peels away feelings of discomfort."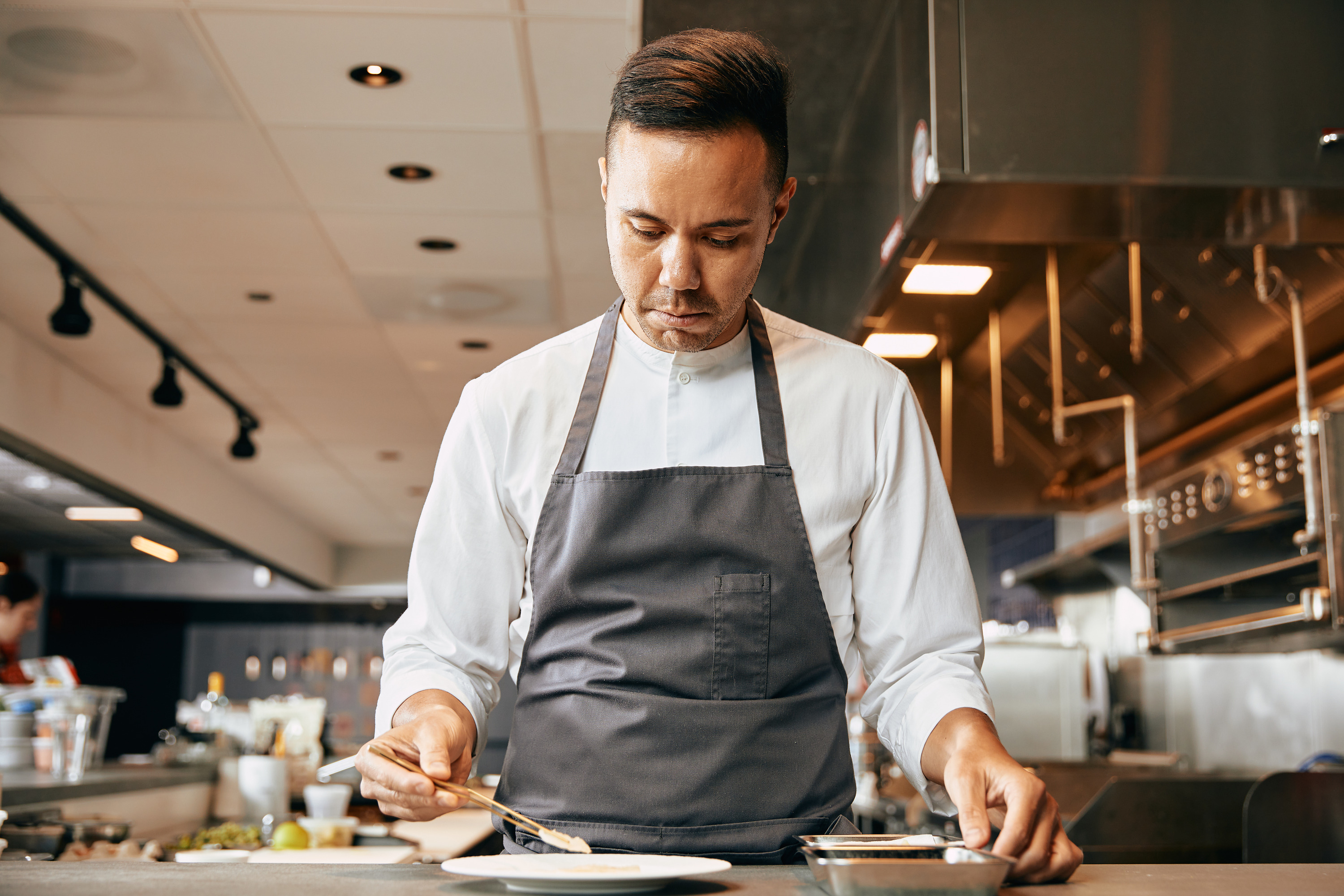 The trend looking forward
This trend toward high-quality, more approachable, and seemingly more affordable tasting menus doesn't seem to be slowing down. Michelin-starred Galit changed from a la carte menu to its current $88 per person, "choose your own adventure," family-style menu. With its nine-course, $85 menus, Maman Zari recently opened as Chicago's first-even Persian tasting concept. And Swift & Sons just introduced a $115 per person, six-course tasting menu that offers a range of what a steakhouse features: Caviar-topped smoked potato; citrus-cured snapper crudo; roasted scallop with corn veloute; and a wagyu strip steak with bone marrow bordelaise. 
When he re-introduces his Sueños concept in early 2024, chef Stephen Sandoval will offer 10 to 12 dishes over five courses for $115. His food was a hit at his Soho House Chicago pop-up and is now split between West Town's Diego, a nod to Baja street food, and Entre Sueños, his upcoming "Baja Med" tasting menu spot next door that emulates the elevated rusticity of Baja wine country. And Sandoval will combine all the elements—colorful decor in a casual, romantic setting; fun communal dining; and elevated food backed by stories and culture—reflected by many of these newer tasting menu experiences.
"It just makes it more fun not having to be so serious and stuffy," he said.  
So whether this is all to offer quality fare and experiences to more people or to let chefs open the doors to more creativity and experimentation, it really all comes down to how people want to spend a night out—and how they want to spend their money.
"It's not that we need more tasting menus," Mohajir said. "We need more authentic experiences." 


Read More: Chicago chefs are reinventing the fine dining experience